Traffic Warden Gives Police A Parking Ticket While On-Duty Officers Help Man Nearby
21 August 2018, 16:42
This is the moment a traffic warden books a police car while on-duty officers helped a 'vulnerable' man nearby.
A traffic warden was filmed taking photographs of the parked police car in Nottingham and placing the fine on the car's windscreen as a female officer approaches him.
Onlookers filming the incident can be heard calling the warden "a stupid man" and "having a laugh".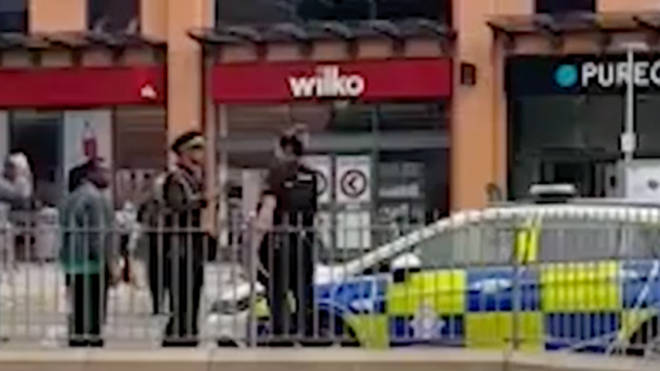 The force said the officer was "on duty responding to reports of a vulnerable man in need of assistance, close by to where the police car was parked", adding that the officer spent over an hour with the man to ensure his safety.
"We work closely with Nottinghamshire County Council and an officer spoke to the warden at the time to inform him of the circumstances."
Peter Goode, traffic manager for Nottinghamshire County Council, said: "We regret that this penalty notice was issued inappropriately.
"It has been cancelled and the police have been informed."