If Jeremy Corbyn Isn't Prepared To Ask Questions, Why Would He Be Leader Of The Opposition?
18 March 2018, 16:49 | Updated: 18 March 2018, 16:54
"It's been a tough week for Jeremy Corbyn" says Alex Salmond, adding "the leader of the opposition is entitled to ask questions like that".
Speaking on his LBC show, Alex Salmond said: "It began mid-week when he replied to the Prime Minister's statement on the Salisbury poisoning.
"Jeremy Corbyn instead of falling directly into line with everything the Prime Minister said, proceeded to ask a series of questions suggesting that there was more information required before a final determination is made.
The Labour leader was criticised by members of his own party following his line of questioning after Theresa May's statement in Parliament on Wednesday.
Corbyn had said: "To rush way ahead of the evidence being gathered by the police, in a fevered parliamentary atmosphere, serves neither justice nor our national security."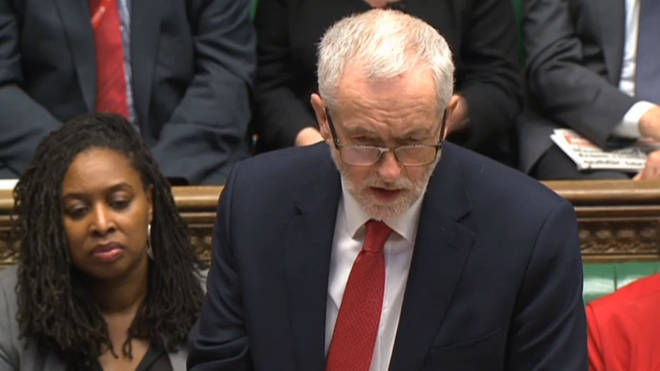 Alex says: "He asked a series of questions, but people like myself think the leader of the opposition is entitled to ask questions like that.
"If he's not prepared to ask questions why then would he be leader of the opposition?"
Alex made reference to a Guardian article, written by Corbyn himself: "he made it clear he thought that the finger of suspicion pointed to Russian involvement but retained the position that more evidence was needed before a final determination could be made as to the source of the agent which poisoned the Skripals."