Andrew Castle forecasts 'landslide' general election, as he reacts to Tories' latest by-election defeat
21 October 2023, 11:12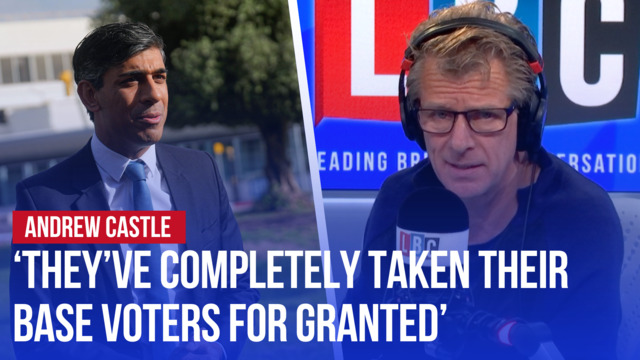 Andrew Castle forecasts a 'landslide' general election, remarking that the Tories need to 'hit the bench for ten years'
Andrew Castle branded the Tory party as "pathetic", after he accused them of taking their baseline voters for "granted".
With the Conservatives' historic by-election defeat, Andrew Castle laid into the party for taking their baseline voters for "granted".
Labour reversed huge majorities in Mid Bedfordshire and Tamworth as momentum going into an upcoming general election appears to be leaning heavily with Sir Keir Starmer.
Andrew said: "We're going to sit back and embrace the hammering that the Tories got. Honestly, you offer us a change of name for A-levels, you offer cigarettes costing more and are not going to be for sale.
"Now the possibility of what? This is front page of the Telegraph: Tax cuts for high earners in election bid. What? Having frozen thresholds with stealth taxes until 2028, you're going to slightly alter that."
READ MORE: 'We have a big job to do', Tory chairman tells LBC after party suffers historic by-election defeat
Andrew continued: "A suggestion that you might change stamp duty a bit, have you seen the transaction levels in the property market? They've halved in most places, so money raised from stamp duty is already way too high and just completely getting in the way.
"It's not going to make any difference to anybody. The asking prices for houses will reflect the fact that stamp duty is no longer there."
Going on, he said: "It is absolutely pathetic. They have completely taken their base voters for granted and have absolutely no chance in the next election.
"It's going to be a landslide. Hell hath no fury like a Tory voter shunned, ignored, taken for granted, lied to. I mean Truss, Partygate, Hancock, Williamson, give me a break."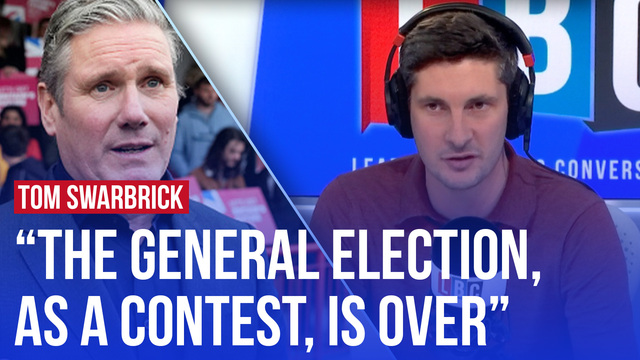 Tom Swarbrick explains why the general election is 'over'
READ MORE: Starmer hails 'redrawing political map' as Tories suffers double by-election defeat
Andrew went on to list problems that have surfaced whilst the Tories have been in power: "Public services don't work, Ulez, they do nothing with London. They don't even try to stop Sadiq Khan with anything like that... You look at what's happening with the police, you look at the NHS, you can't get an appointment.
"Tax is an absolute joke, the highest burden in 70 years. I mean, seriously and they're surprised? This time they don't have Jeremy Corbyn and John McDonnell on the other side fighting against them."
Andrew questioned listeners: "Why would you vote for the Tories? You've done it before and you've got nothing for it. Levelling up equals levelling down. They need to sit down, take a rest, hit the bench for ten years, right?"
READ MORE: Top Tories want Sunak to slash stamp duty after thumping defeats to Labour in by-elections