Andrew Marr: Even after mortgage spikes and market meltdowns, could there really be a way back for Liz Truss?
18 September 2023, 18:43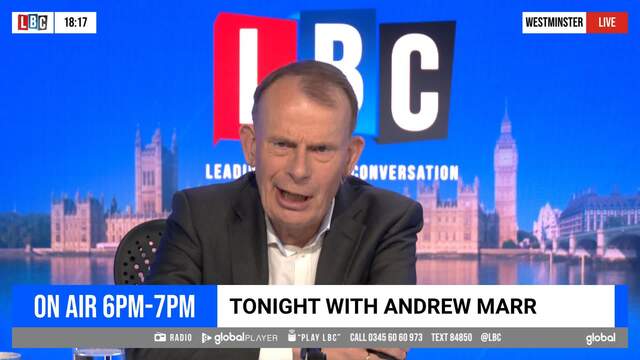 Andrew Marr's monologue on Liz Truss defending her premiership
A lack of economic growth since Liz Truss left office means her return to the top of the Tory party is no longer out of the question, Andrew Marr has said.
Speaking after Ms Truss, who was in office for less then two months, defended her radical economic policies, LBC's Andrew Marr said it was "fair to say she is not someone who embarrasses easily".
Summarising "what went wrong" for the former prime minister, Andrew said: "A meltdown in the markets whose consequences for mortgage holders are still being felt today."
According to Ms Truss, though, the "meltdown in the markets" was not her fault, with her policies "never really tried out", Andrew added.
Read More: Liz Truss denies 'crashing the economy' as she refuses to apologise to mortgage holders after mini-budget fallout
At the same time, the UK "hasn't seen much growth" since she left office last year, with "interest rates still as high as our gilt yields", Andrew pointed out.
Therefore, a lack of progress without Ms Truss could throw weight behind her idea that her economic policies were never given a chance.
Andrew finished his monologue on Monday: "So however strange it may seem, is it possible that the ideas behind Liz truss, if not Liz truss herself, can come back inside the Tory Party before or after the next election?"