David Lammy: We Have Been Humiliated, Theresa May Should Go
24 March 2019, 16:06
David Lammy calls for Theresa May to step aside as Prime Minister after leaving Britain "humiliated in Europe".
Amid speculation that Theresa May is fighting off a Cabinet coup, Labour MP David Lammy points to the "countless occasions" in which the Prime Minister should have resigned.
Mrs May has fallen under pressure to set a date for her departure from Number 10 in an effort to gain support for her Brexit deal in Parliament.
The Times newspaper reports that 11 cabinet ministers want Mrs May to step aside in favour of somebody else, with six suggesting Cabinet Office Minister David Lidington as a caretaker Prime Minister.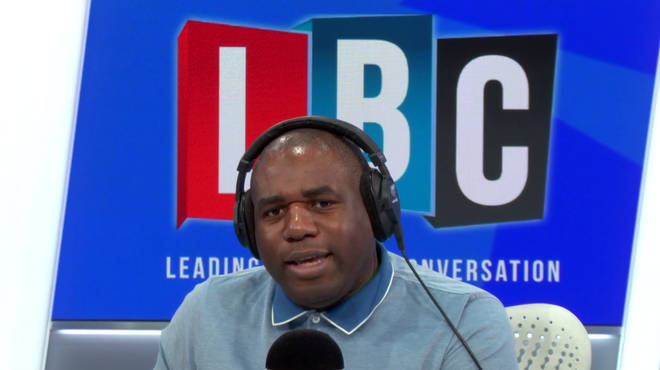 Speaking on LBC, David said: "We have been humiliated in Europe, as we were last week, and when you hear people like William Hague, Michael Heseltine, and others in our own party indicating the degree of that humiliation, is it time for Theresa May too to accept that is enough is enough and that she should go?"
The Labour MP also referred to the controversial Downing Street statement where she blamed MPs for the Brexit impasse.
"Theresa May did this extraordinary thing at the end of last week, it appeared that she was unhinged, had lost her mind, when the people she needs to persuade to get her deal through, she insults," he said.
"In the wake of that really puerile decision, we're seeing MPs under pressure and a Prime Minister who looks to stoke that pressure."
Watch above.