"I'd Go Back To Jail If It Meant Getting Food In My Belly"
27 July 2017, 18:36
This ex-convict says prisons have become so soft, he would have no problems committing another crime if it meant getting "food in my belly".
Robert left jail last year. He says life behind bars has become so lenient, offenders are "fearless" about spending time inside.
The brazen admission came as new figures from the Ministry of Justice show attacks on prison staff trebled since 2013.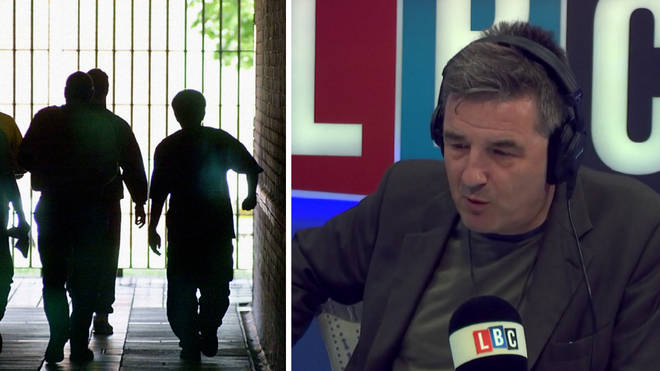 Read more: Record number of inmates released in error - as prison violence also hits new high
In the year to March 2017, there were a record 7,159 attacks on prison staff - equivalent to 20 a day.
The LBC caller said he wants to see soldiers brought in to patrol the wards in a bid to make prison more of a deterrent.
But, in an astonishing statement, Robert told Ian Payne: "I do what has to be done to make sure I get food in my belly.
"I'm working at the moment, but I would commit a crime tomorrow if I wasn't working and I was hungry."
Watch their remarkable conversation about the state of Britain's prisons above.