Matt Frei's Rip-Roaring Rant On The Horrors Of GCSEs
17 July 2017, 09:56 | Updated: 17 July 2017, 10:16
A passionate Matt Frei told education bosses to stop making GCSEs more difficult.
The traditional A*-G grades have been axed, with students instead being graded in English and maths GCSEs from 9-1 with 9 the highest result.
Ofsted chief Amanda Spielman warned that reforms to exams means the chance of pupils getting a "broad and balanced education" has fallen.
Matt hates GCSEs and says there are much better ways of testing children.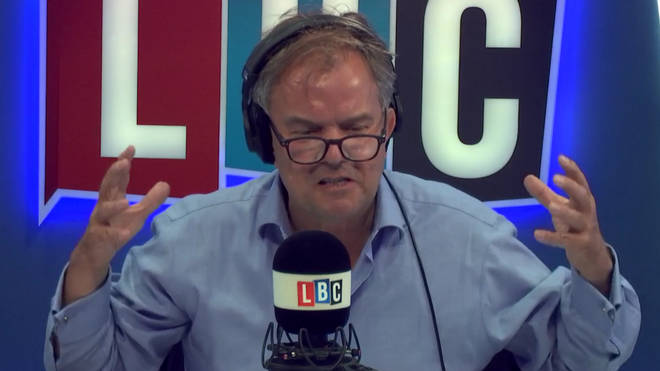 Standing in for Nick Ferrari on LBC, Matt said: "GCSEs - I hate them. I hated them when I sat them, they were called O-Levels of course, and I hated A-levels. I hated all exams. In fact, if I had a recurring nightmare, it is about exams.
"Why do we have to make them tougher?
"What's the point? You never have to go through that sort of experience in real life. Is there no other way of testing children's versitility, nimbleness of mind, articulacy, ability to argue and facts, facts facts without having to sit these wretched exams?
"It's absolutely horrible in my point of view."