Teenage Brexiteer Tells Farage: 'Immigration Stops Me Getting A Job'
22 February 2017, 21:31 | Updated: 23 February 2017, 00:39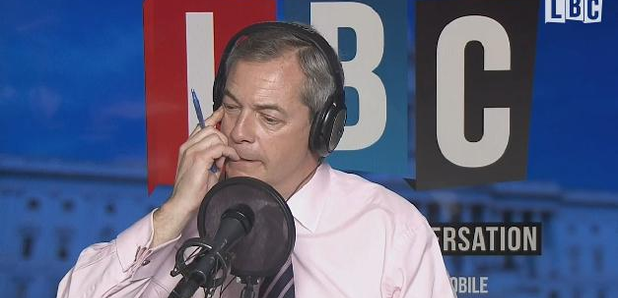 A young caller told Nigel Farage that immigration needs to be controlled because it's causing unemployment for young people.
17-year-old Stephen told Nigel Farage that despite being too young to vote, he campaigned "really hard" for Brexit.
He also expressed his frustration at being unable to get a job, often losing out to foreign workers.
He told Nigel: "There are just too many people in the jobs market and that's because of overpopulation.
"There are simply too many people in this country."
Farage agreed with the caller, explaining: "From Tony Blair onwards there have been many politicians slagging off your generation for being useless, lazy and wanting everything for nothing."