Nigel Farage Mocks Sadiq Khan's "PC" Response To Trump's UK Visit
26 April 2018, 20:06
The date for Donald Trump's UK visit has finally been announced, but Nigel Farage was left less than impressed with Sadiq Khan's "PC" response to the news.
The US President will arrive in Britain on Friday, 13th July 2018.
Details of where he'll visit have not been released, but Downing Street says he'll hold talks with Theresa May.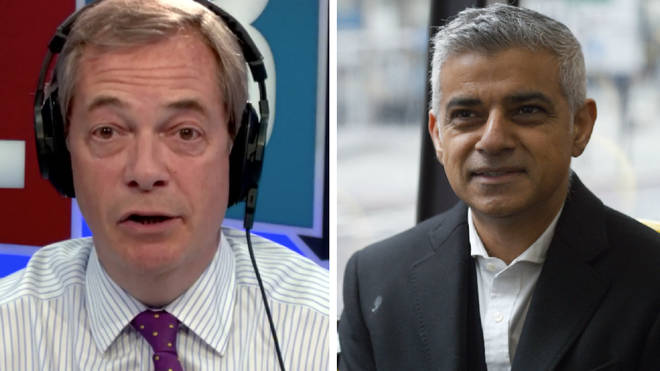 Mr Trump is being warned he could face major protests if he travels to London.
And shortly after the news was announced, Sadiq Khan tweeted: "If he comes to London, President Trump will experience an open and diverse city that has always chosen unity over division and hope over fear.
"He will also no doubt see that Londoners hold their liberal values of freedom of speech very dear."
And you can see Nigel's priceless reaction after he reads the statement out in the video at the top of this page.