Nigel Farage Reacts To Trump's Ban On Transgender People In The Military
26 July 2017, 20:07 | Updated: 26 July 2017, 20:25
Donald Trump says transgender people won't be allowed to serve in the US military and this is Nigel Farage's response.
In a series of tweets, the US President said he has consulted with generals and decided it would leave forces "burdened with tremendous medical costs and disruption".
It's estimated up to 7,000 transgender people are already on active duty, but it's not known what will happen to them.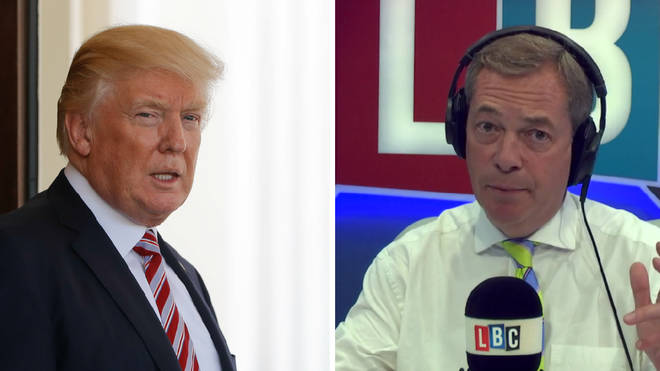 Read more: Donald Trump won't allow transgender soldiers
Reacting to the unexpected announcement, Nigel said he agreed with the US President to a certain degree.
He said: "I think he does have a point with both of these things.
"The question is, is it actually a big enough point? Is it really that disruptive in an army if you include the reserves of two million people?"
Watch the clip above and see if you agree with Nigel.