Nigel Farage Reveals Fate Of Trump Nobel Peace Prize Bid
24 May 2018, 20:16 | Updated: 24 May 2018, 20:22
If you were wondering whether Nigel Farage would still campaign for Donald Trump to receive the Nobel Peace Prize after US-North Korea talks collapsed, here's your answer.
The LBC presenter previously announced plans to get fellow MEPs to support the idea after the US President's successes with Pyongyang.
But, today Mr Trump declared the planned summit with North Korea in Singapore next month would no longer go ahead.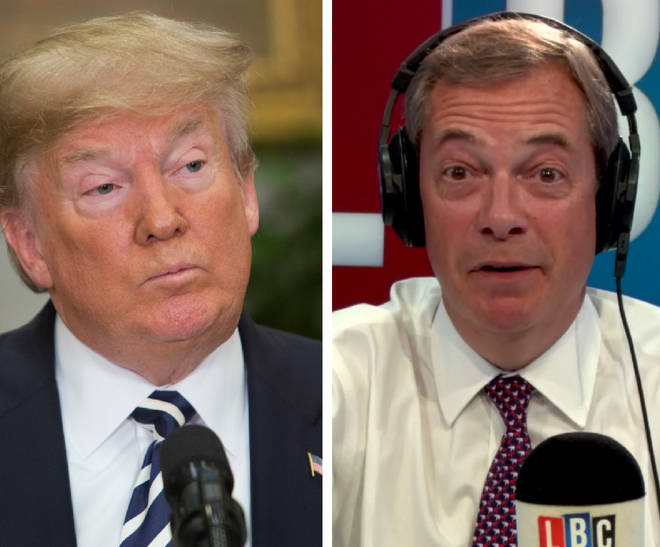 In a strongly-worded letter to Kim Jong-un, the US President blamed the country's "tremendous anger and open hostility".
"I feel it is inappropriate, at this time, to have this long-planned meeting," he said.
Nigel said he was "disappointed" by the news but insisted it was a "setback and not a disaster".
So what next for his campaign to try and get Trump the Nobel Peace Prize?
That's the question he was asked by one LBC listener on Thursday.
Watch the video above to find out.