Steve Bannon: When They Go To Racism, You Know You're Winning
15 July 2018, 10:51 | Updated: 15 July 2018, 17:42
Donald Trump's former strategist Steve Bannon says that when critics turn to racism and identity politics, "you know you're winning" as he makes reference to protesters in Trafalgar Square.
During his interview with Nigel Farage on LBC, Steve Bannon said that he called out previous interviews that called Donald Trump a racist.
"You saw it in all of those signs down in Trafalgar Square on Friday: 'Donald Trump is a racist.'"
Nigel Farage pointed out that Mayor of London Sadiq Khan had openly said that the President 'is not a racist'.
"Very interesting," Mr Bannon said.
The former strategist also said that "it was a pretty all-white audience" at the protests.
"They have total rights to demonstrate like that.
"But people say he's a racist.
"Black unemployment in the United States today is at an all time historical low.
"Hispanic unemployment is at an all time historical low.
"This is because of Donald Trump's policies about immigration and policies about economic nationalisation."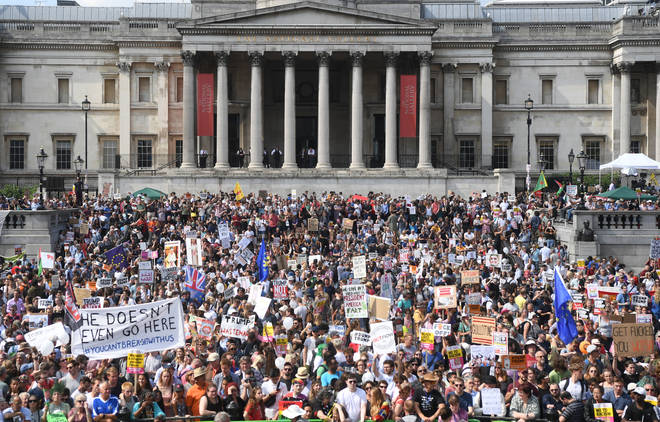 Mr Bannon also said that Martin Luther King "would be proud of the economic policies of Donald Trump" and what they have done for Black and Hispanic communities.
"Those are the facts.
"And when they can't get you on the facts, they'll throw racism up.
"Then you have them.
They can't beat you, wear the racism as a badge of honour. When they go to identity politics and they go to racism, you know they're winning."