Jacob Rees-Mogg's Labels Mark Carney "A Wailing Banshee"
17 September 2018, 10:28 | Updated: 18 September 2018, 14:05
Jacob Rees-Mogg didn't hold back as he attacked the Governor of the Bank of England for being "hysterical".
Last week, Mark Carney claimed that a no-deal Brexit would cause house prices to fall by 35%.
But speaking on Ring Rees-Mogg on LBC this morning, the Tory backbencher came out on the attack.
He said: "My basis for backing Brexit is that it will be an economic benefit and the one thing I will be affected by, as of course everybody would be in the country, is house prices.
"But that was suggested by the Governor of the Bank of England who is quite hysterical about Brexit and can't be taken seriously.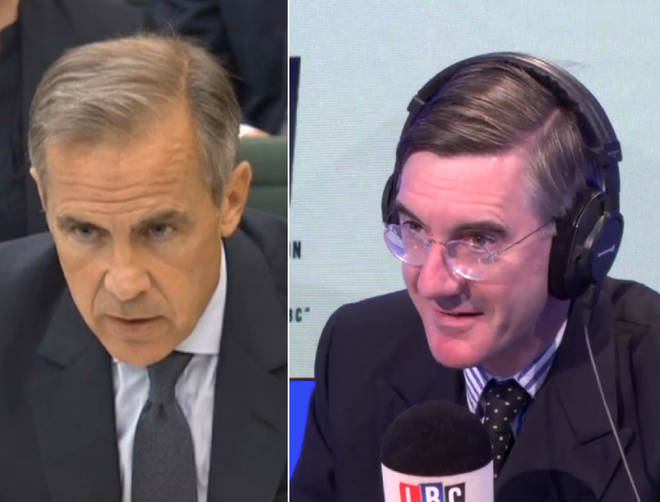 "He's a political apparatchik and has taken the governorship of Bank of England from one where the odd movement of the eyebrows was influencing markets to one where he's a wailing banshee.
"I don't think it's all distinguished."