Sadiq Khan Brands Former Mayor Boris Johnson "An Attention Seeker"
27 July 2018, 11:36 | Updated: 27 July 2018, 14:00
The Mayor blasted his predecessor, Boris Johnson, as an "attention seeker," after the former foreign secretary claimed Mr Khan was failing to address the capital's rising violent crime rates.
Sadiq Khan accused Boris Johnson of being an "attention seeker," after the former mayor attacked Mr Khan's record on tackling London's increasing violent crime rates.
Mr Johnson said Mr Khan needed to take responsibility for rising numbers of knife attacks in the capital.
But the Mayor hit back saying the rise began when Mr Johnson was still in City Hall.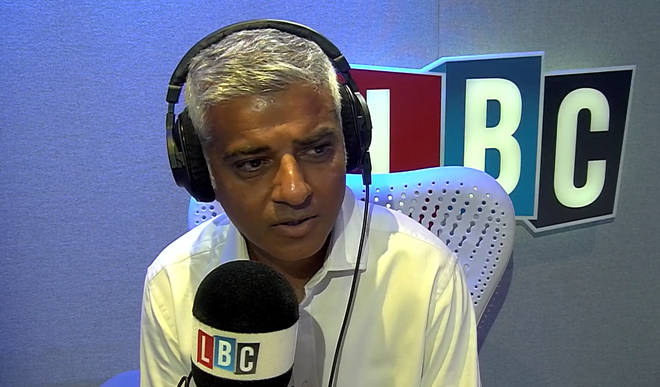 And when James O'Brien asked Mr Khan about Mr Johnson's claims that he'd left him with a "generous war chest" after leaving office, they mayor responded: "Boris Johnson is basically an attention seeker."
He continued: "Three basic facts. During Boris Johnson's last three years as a mayor, violent crime started to go up.
"Secondly, Boris Johnson from 2010, knew he was facing these cuts to the Met policing budget but didn't raise council tax to try and fill the void left by the massive cuts from central government... so there was no legacy left to me.
"But the third point which is really important, he claims that somehow I've curtailed the use of Stop and Search. Stop and Search started going down since Boris Johnson was in office in 2010."