"What Are You Doing For My Generation To Help Us Get Onto The Ladder?"
29 June 2017, 21:45 | Updated: 29 June 2017, 21:47
Audience member Genghis tells Sadiq Khan that the living wage "for a decade it hasn't increased at all".
Audience member Genghis As a young person growing up in London, "what are you doing for my generation to help us get onto the ladder?"
Sadiq Khan told the audience member that he is "skilling up Londoners to get the highest skilled jobs for tomorrow".
He said that this is why "freezing TFL fares matters, increasing living wage matters"
"More genuinely affordable homes are available. Someone like you even with a decent job can't afford to rent in London let alone buy in London."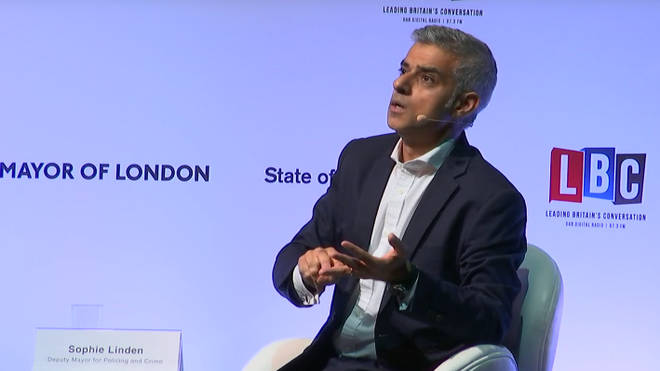 However Genghis interjected, saying that in regard to wages: "For a decade it hasn't increased at all"
"It is just talk".
Sadiq replied that affordable housing in one year has "gone from 13% to 39%."
"One of the surest ways you're not going to get a pay increase, is if we aren't members of the single market.
"We need to support businesses, to flourish and thrive which means people like you can hopefully get a decent wage."
Watch the full clip above.