Why Is Reflection Upside Down In A Spoon?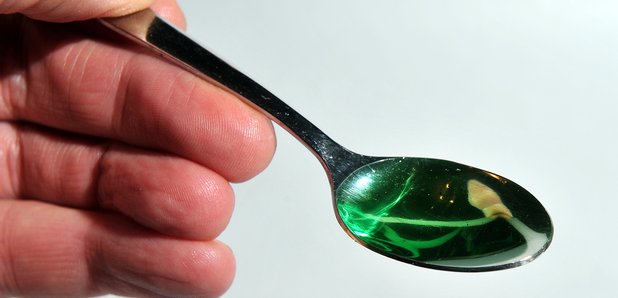 Question
Why am I the right way up when I look on one side of the spoon, but upside down on the other side?
Mabel, aged 6, East Kilbride
Answer
** Definitive **
Name: Kit, M25
Qualification: Spoon king
Answer: Light travels in parallel lines. If you look in a normal mirror, everything that hits the mirror comes back to you the right way up in a straight line. If it goes into a spoon, which is concave – going inwards – the light comes back to you at an angle. The top of the spoon will reflect downwards and the bottom of the spoon will reflect upwards. The left side of the spoon will reflect right and vice versa. Where it crosses over is called the focal point and when it crosses, you see it upside down. If you go close enough to the spoon before the focal point, the image will actually be the right way up.
Do you agree? If you know the answer, add it to the box below…