Shetland spaceport to host orbital rocket launches from 2025
15 November 2023, 12:24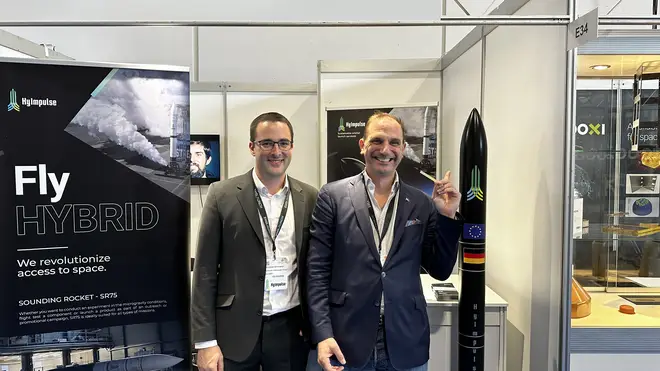 SaxaVord Spaceport is on the Lamba Ness peninsula on Unst.
A spaceport in Scotland is to host a programme of orbital rocket launches from late 2025.
SaxaVord Spaceport, being built on the Lamba Ness peninsula on Unst, Shetland, will host the launches by HyImpulse Technologies, a German rocket launch provider.
HyImpulse Technologies has carried out an extensive series of engine tests in Shetland over the last three years, and will attempt its maiden sub-orbital launch early next year in Australia.
It has been agreed by both the spaceport and the rocket launch provider that two sub-orbital launches from Unst will take place from August 2024 onwards.
The first fully orbital launches will then take place the following year, rising to full commercial operations by 2030.
SaxaVord business development manager Robin Huber said: "HyImpulse Technologies have been an integral part of the SaxaVord journey and a fantastic supporter of our vision.
"They carried out their first tests at Scatsta in Shetland in early 2021, and have been testing and honing their technology both there and in Germany ever since.
"We are delighted to announce that we have reached an agreement for a programme that will culminate in the company having a permanent presence in Unst as it gears up towards full commercial operations."
HyImpulse co-chief executive Christian Schmierer said: "We are looking forward to working with SaxaVord and expanding our operation in the UK for the work on propulsion development and testing, rocket structures and ground infrastructure in the coming months."
HyImpulse chief executive Mario Kobald added: "The Shetland Isles and SaxaVord Spaceport are an integral part of HyImpulse's journey to space.
"We have been in close collaboration with SaxaVord since 2021 and have been doing our flight motors qualification testing also on the islands.
"We are looking forward to carrying out our first orbital rocket launches from SaxaVord Spaceport."