Is there another heatwave coming? Latest Met Office weather forecast
20 July 2022, 11:35 | Updated: 20 July 2022, 12:11
Following an astounding heatwave in July, the Met Office has begun to look at the weather for the rest of summer - so could another hot stint be on the way?
July 2022 saw the hottest day on record in the UK as temperatures soared above 40 for the first time ever causing wildfires to break out across the country.
The hottest ever temperature of 40.3°C was reached in Coningsby, Lincolnshire breaking the previous record of 38.7°C in 2019.
And with heatwaves forecast to become more regular due to climate change, people are already wondering if another one is likely to happen this summer.
Read more: Passengers evacuated from 'sweltering' trains as UK temperatures hit record levels
Read more: 'UK not built to stand 40C': Shapps says transport can't cope with extreme weather
Here's the latest heatwave weather forecast from the Met Office including the forecast and what actually counts as a heatwave: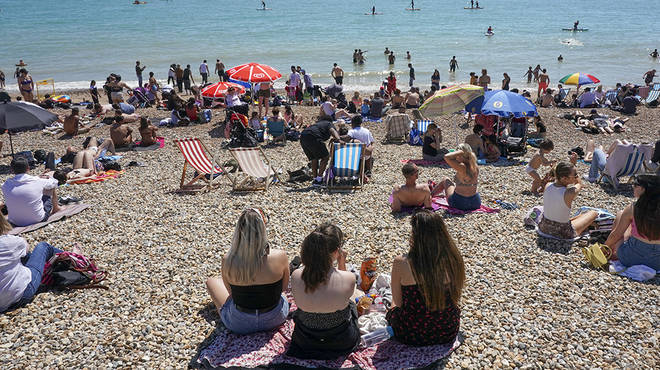 When is the next heatwave in the UK?
The Met Office has claimed heatwaves, like the recent 40°C one, will become more of a regular occurrence in the UK due to climate change.
Met Office Chief of Science and Technology, Professor Stephen Belcher, said he was not "expecting to see [temperatures of 40C in the UK] in his career", adding it is "a real reminder that the climate has changed and will continue to change".
Following on from the heatwave, the forecast is predicting slightly above average temperatures for the next 10 days with a high of 28°C in London and the South East on Sunday. This will fall to around 24-26°C as we settle into next week.
The weather is likely to be unsettled with periods of rain and thunderstorms over the coming days.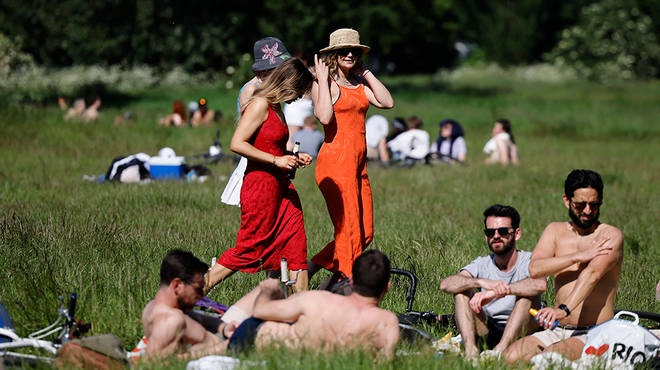 While no further heatwaves have been forecast at this stage, experts haven't ruled another one out for the rest of summer.
They have also warned to be careful when travelling abroad this summer as Europe is also experiencing extreme heatwaves with fire outbreaks.
What is the definition of a heatwave?
This is an extended period of hot weather, at least three consecutive days with temperatures matching or exceeding maximum predictions.