Hero Spanish Hotel Boss Saves British Tourist From Violent Husband
23 October 2018, 15:10 | Updated: 28 October 2019, 15:21
Hero hotel boss tackles a violent husband to the ground after being punched in the face.
CCTV footage captures the shocking moment a Spanish hotel manager stepped in to protect a scared British holidaymaker from her violent husband.
The man followed his partner and two children to Menorca despite her having a court-restraining order.
Hotel boss Max Weinbinder approached the man after a receptionist said he was being violent.
But Mr Weinbinder tackled the man to the ground after he was punched in the face.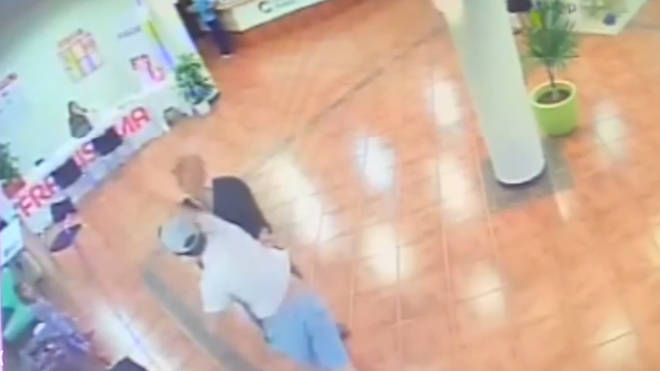 The man attempted to escape as the hotel called for the police, but the hotel manager tackled him a second time.
Speaking to Spanish TV, he said: "I got hold of him again and didn't let go until the police arrived to handcuff him."
The tourist's husband was then taken to the airport by police.
The incident took place at The Carema Club Resort, which is popular with families.