Horrifying Moment Man Is Punched Outside Takeaway And Left To Die
31 October 2018, 20:19 | Updated: 28 October 2019, 15:21
This is the shocking moment a disabled grandfather was left to die in the street after he was knocked out with a single punch and told 'you deserved that' in a row with a teenager.
This is the disturbing moment a disabled man lay dying in the street after he was knocked out with a single punch in a row outside a takeaway in Rochdale.
Keith Maden, 59, was attacked after trying to enter a chicken shop only to find the entrance blocked by student Jafar Ali, 19, and a friend.
Ali and his friends had been in Rochdale town centre on the 28th September and went to Dixy Chicken on Reed Hill to get some food. While they were waiting for their order, Mr Maden approached the takeaway from a nearby hotel. The disagreement started before he could even enter the shop, the court heard.
A heated exchange can be seen in the video in which Mr Maden apparently suggested Ali move out of the way, only for Ali to refuse. When the grandfather told Ali he had 'an attitude problem', he was punched in the face by the teenager.
Mr Maden never regained consciousness and died in hospital the next day of catastrophic head injuries including a bleed on the brain and a fractured skull. After punching Mr Maden, Ali fled the scene.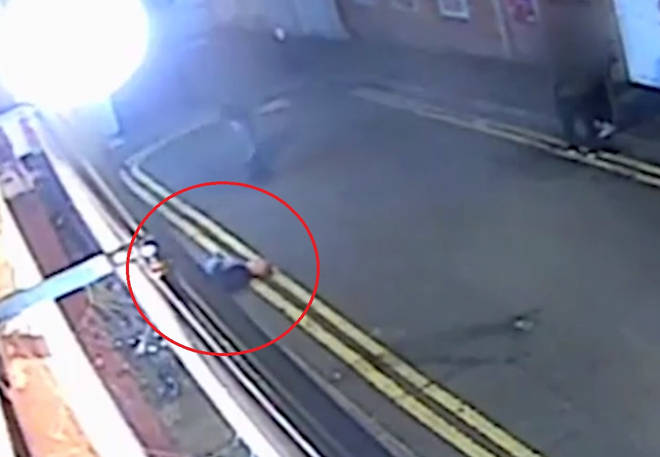 Jafar Ali, of Church Stile, Rochdale was found guilty at Manchester Crown Court of Keith Maden's manslaughter and sentenced to four and a half years.
When police went to Ali's home to arrest him the following day, he was said to be "unsurprised", telling officers that he was going to hand himself in later that day. Senior investigating officer Duncan Thorpe said that he hoped Mr Maden's family could "take some comfort" from knowing that Ali was behind bars.
"In just a few seconds, Ali took a complete stranger away from the people who loved him the most", he said."While Ali may not have meant to kill the man, he did nothing to help when he realised the extent of Keith's injuries."