Police Catch Driver Speeding At 136mph On M60
20 November 2017, 15:01 | Updated: 28 October 2019, 15:21
A reckless driver has been caught by police speeding at 136mph on a motorway in Greater Manchester.
Officers recorded the motorist doing almost twice the legal speed limit on the M60 on Sunday.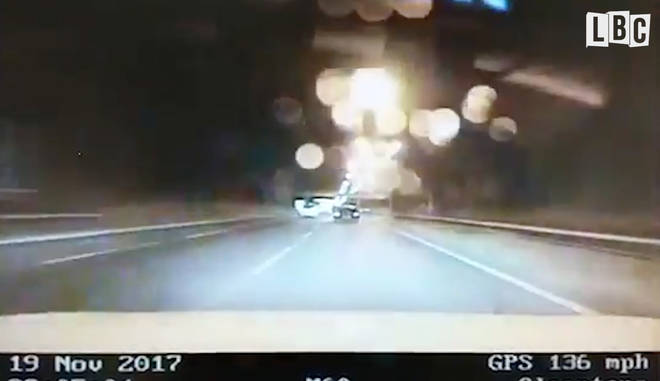 The shocking incident occurred just after 10pm near junction 24 for Denton Island.
A video of the offence was tweeted by Greater Manchester Police, who wrote: "Now when you're hogging the outside lane & exceeding the speed limit & the cops draw up behind you in a liveried 330 its usually time to move.
"136mph & not checking its the dibble behind."
The driver has since been reported for summons, "soon to be disqualified me thinks", the force added.
You can watch the footage in full in the video at the top of this page.