Scary Moment Youth Pulls Out Huge Knife In Attack On Busy South London Road
19 October 2018, 14:43
This is the moment a young man threatened a motorist with a 12-inch knife on a busy street in South London.
Video footage shows two men getting out of a black Volkswagen that stopped in Streatham on 18th October.
The men cross the road to get the attention of two youths on bikes and an they get into an argument.
Suddenly, one of the cyclists comes around the corner with a huge blade and chases after the duo as they scramble back to their car.
There's then a stand-off until one brave bystander gets in between the warring factions.
Throughout the shocking incident, pedestrians walk past, including a mum and a child on his scooter.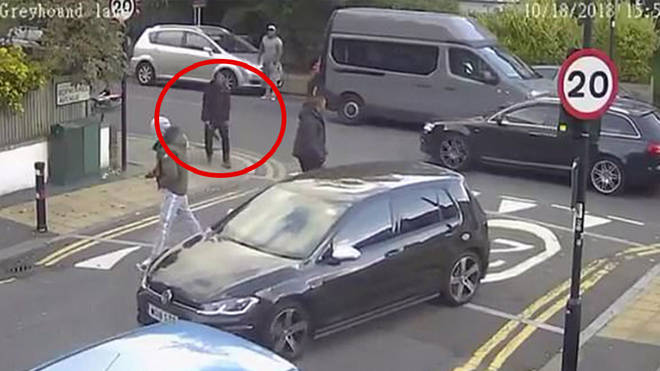 The person who filmed the CCTV footage said: "I could see two lads on bikes, one of which pulls out a knife in a sheath and chases off the two guy who got out of the car. 
"It was a fifth guy from across the road that broke up the fight and sent them on their way."
The incident came in the week that showed the number of knife attacks in the capital was at the highest level since 2011.