Woman Dragged Down The Road By Moped Thieves: CCTV
13 June 2017, 07:37 | Updated: 13 June 2017, 07:40
This is the horrifying moment a woman was dragged down the road by a moped driver who was trying to steal her handbag.
The woman was walking along Hassocks Road in Streatham on 15th May when the moped riders drove past her.
They turned around and attempted to grab her bag, but the woman refused to let go.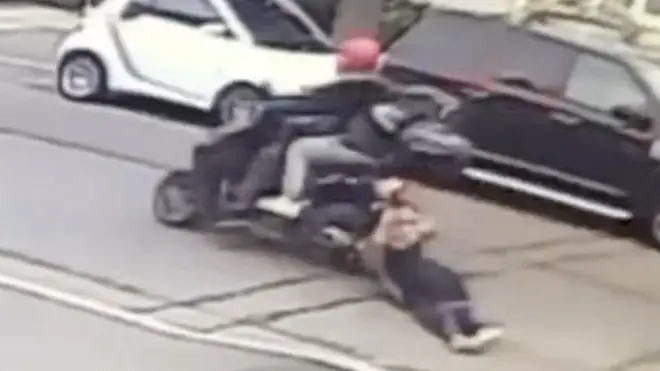 She was then dragged 30m along the road, the Met Police revealed.
Officers said the woman managed to keep hold of her purse but suffered cuts and bruises following the incident.
Crime involving mopeds has soared in London in recent years, with the Met releasing footage like the video below warning people in London to avoid texting while walking.