Plucky Commuter Attempts To Beat The Snow By Skiing Through London Street
28 February 2018, 13:23 | Updated: 28 February 2018, 13:30
A plucky Londoner has been caught on camera embracing the arctic conditions - by skiing to work.
A blanket of snow covered the capital as plunging temperatures sparked travel chaos across the country.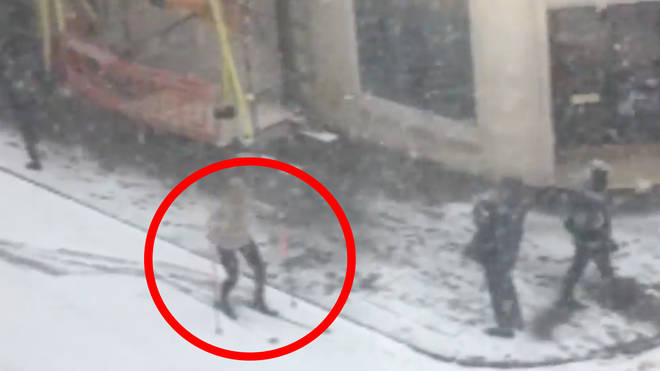 - How Britain's Best-Loved Landmarks Look In The Snow
But one commuter was so determined not to be held up, they decided to don a pair of skis instead.
Office worker Nicola Heath spotted the brave pedestrian from her office window in Soho on Tuesday afternoon.
"I've never seen anything like it before," she said.
"I am so pleased I looked out of the window as it really gave everyone in work a giggle."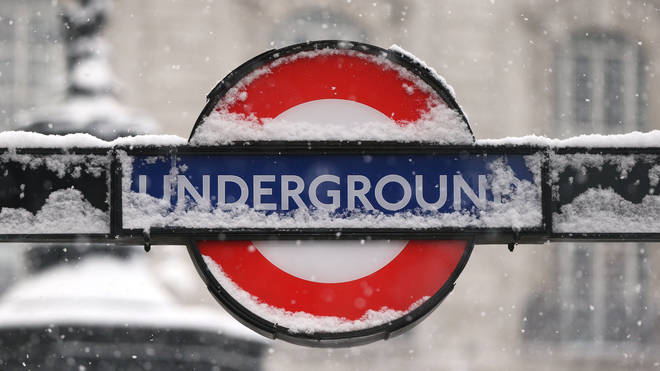 Meanwhile, the Met Office has issued its highest level of weather warning for most of central Scotland for the first time.
It means widespread damage, travel, power disruption and a risk to life is likely as further heavy snow is forecast.
Scottish Transport Minister Humza Yousaf has told LBC no one should be on the roads.