London Duck Tours To Cease Running From 18th September
30 August 2017, 08:44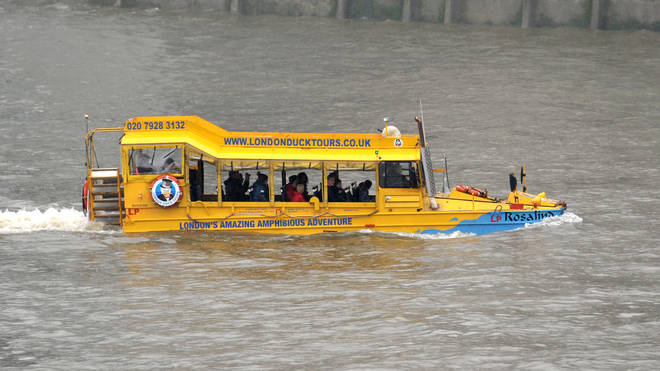 The famous yellow London Duck Tours will disappear from London after losing their access to the river.
The amphibious vehicles use a slipway on the Albert Embankment to transfer from the road to the River Thames.
But that slipway is one of the central sites to the Thames Super Sewer project to clean up the quality of the water and will be a building site for the next two years.
That means that the London Duck Tours will cease from 18th September.
Managing Director John Bigos said: "18th September will be a very sad day for the company, which was going from strength to strength, but it was vital not to delay construction of this much needed infrastructure project."
It's unclear whether the London Duck Tours will look for a new slipway in the future. Currently, the nearest option is in the Isle of Dogs, which is too far away to be viable.