Teenager Stabbed In Broad Daylight Outside East London Lidl
20 November 2018, 15:48 | Updated: 20 November 2018, 20:14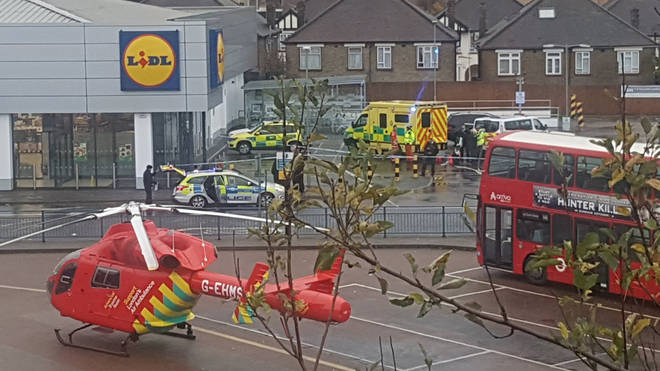 A teenager has been rushed to hospital after he was stabbed in broad daylight outside a Lidl supermarket in east London.
Emergency crews and the air ambulance were sent to Atlanta Boulevard in Romford at about 1:20pm on Tuesday.
A 19-year-old man was taken to hospital.
His injuries are said not to be life-threatening or life-changing.
Scotland Yard says no arrests have been made and enquiries are ongoing.
Surrounding roads and public transport was disrupted as officers carried out an initial investigation.
Pictures shared on social media show police, ambulance and an air ambulance at the scene.