CCTV Released After Vicious Homophobic Attack Outside London Club
9 January 2018, 16:25 | Updated: 9 January 2018, 16:28
Police have released CCTV footage of an unprovoked homophobic attack which left the victim with a shattered jaw outside a London nightclub.
Gordon Maxwell was confronted by two men outside the Troxy Club in Commercial Road, Tower Hamlets, east London, at 3am on December 3.
The 42-year-old had been attending a themed night and was wearing a white dress, Doc Marten boots and a brown jacket.
He was confronted by two men who were waiting outside the club, one of whom made a homophobic comment towards the victim.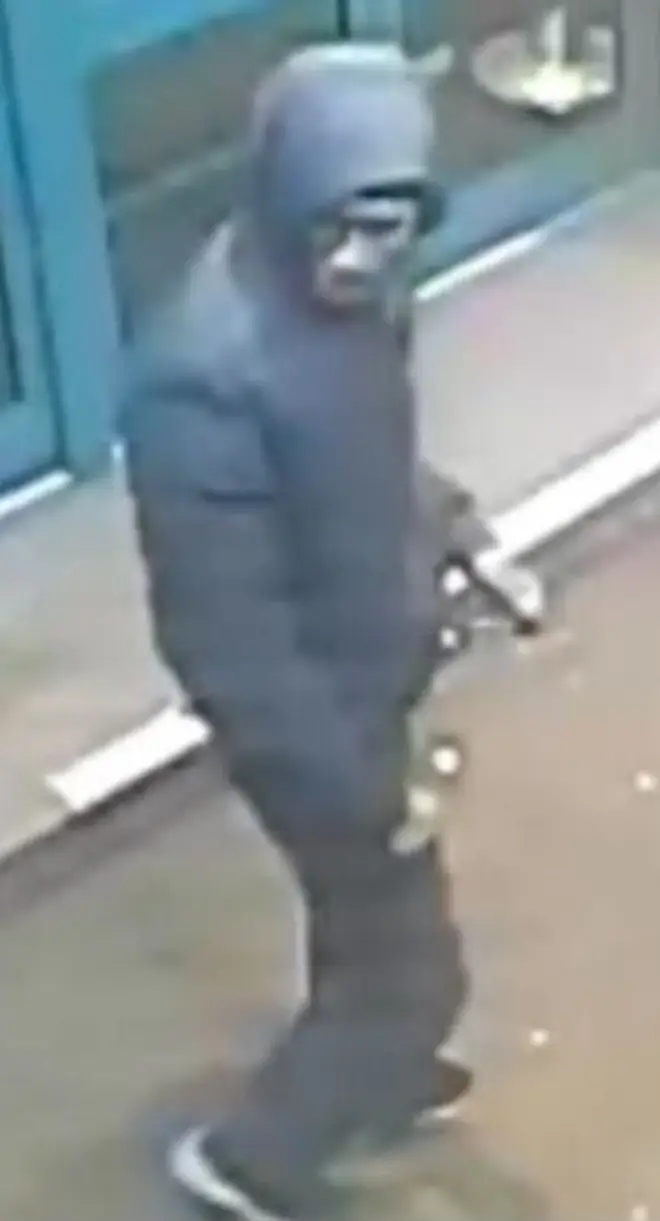 A second man then ran over to him and punched him to the right hand side of his face, leaving him with a fractured cheek bone which would require reconstructive surgery.
Mr Maxwell, from Greenwich, said: "I fully believe I was targeted that evening because of my sexuality.
"I did not see the man that punched me; he ran at me from out of the blue, hit me and ran off.
"This incident has had a massive affect on all aspects of my life. I am afraid to leave the house and to be at home alone. It has totally shattered my confidence.
"I cannot feel the right side of my face including my right side of my nose.
"The surgeons say I may have permanent nerve damage. My mouth and right eye does not open fully and I have lost my sense of smell through one nostril.
"I would like to urge anyone who saw the attack or thinks they know the people involved to come forward as I fully believe they may strike again - they must be stopped and brought to justice."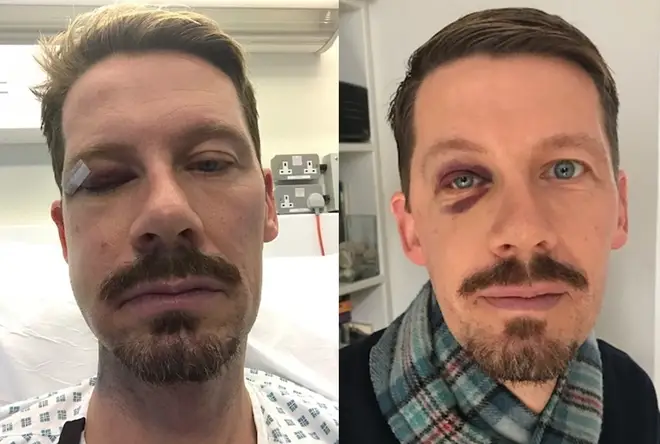 Officers from Tower Hamlet have today released CCTV footage of the incident.
Detective Constable Alice Tiritas said: "This was a vicious attack that took place very quickly outside a nightclub and has had very severe effects on the victim, both physically and mentally.
"We take hate crime like this extremely seriously, and will do out utmost to bring perpetrators of this type of unacceptable attack, to justice. If there is anyone out there who saw these two men or heard them abused Gordon, please contact us as a matter of urgency."
The first suspect is described as a white man, of medium build. He was wearing a blue coat with the hood up and a white peak coming out of the hood.
The second suspect is described as aged between 19 and 28 years old, of an Asian or black appearance.
He was wearing a blue puffa-style jacket with the hood up and a silver/white emblem on the left upper arm, dark tracksuit trousers with white lettering on the left leg and dark trainers with thick white soles.
Anyone with any information is asked to contact the investigation team on 020 7275 4601 or call Crimestoppers anonymously on 0800 555 111.
No arrests have been made and enquiries continue.