London Zoo Gorilla Captured After Escaping Enclosure
13 October 2016, 18:06 | Updated: 14 October 2016, 06:52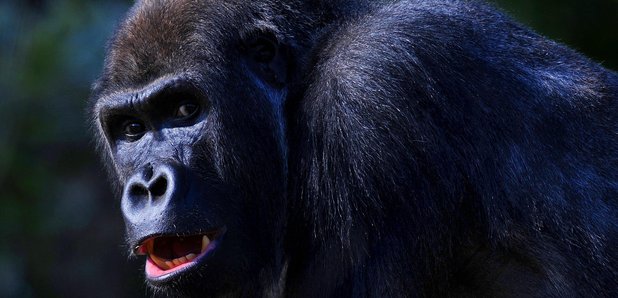 A gorilla was on the loose in London Zoo after escaping its enclosure but it's now been confirmed that the ape has been recaptured.
Locked in London zoo because a gorilla is loose

— scarlette (@saintsatanx) October 13, 2016
Staff armed with tranquilisers were patrolling the zoo trying to track down the ape, which reportedly smashed its way out of its enclosure.

Armed police have left London Zoo, Gorilla's been tranquillised. 1 woman saw it 'losing it' &trying to smash the glass of its enclosure @LBC pic.twitter.com/BhizNlJT7H

— Rachael Venables (@rachaelvenables) 13 October 2016
Scotland Yard said in a statement it was called to the zoo, in Regent's Park, just after three o'clock this afternoon.
The zoo was on lockdown until around 6.20pm, when guards tracked down the gorilla. The animal was subdued with a tranquiliser dart.
@SkyNewsBreak lock in at London Zoo - Gorilla on the loose? pic.twitter.com/X9ukqgrI9o

— hannah (@hannahod) October 13, 2016