London Teen Who Tried To Smash Car With Zombie Knife Avoids Jail
27 November 2018, 17:24 | Updated: 27 November 2018, 17:43
A teenager who tried to smash his way into a car using a huge zombie knife has avoided jail.
Joshua Gardner, 18, pulled out the terrifying blade after almost being knocked off his bike in Croydon earlier this year.
Footage of the incident, which happened in a busy high street in May, was shared widely on social media at the time.
Gardner, who was 17 at the time, admitted affray and possession of an offensive weapon.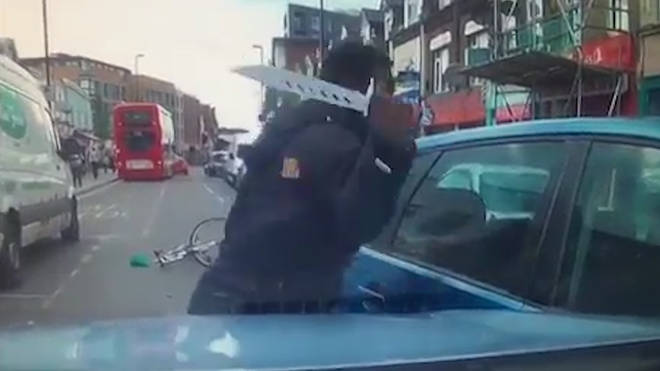 He denied attempting to cause previous bodily harm but was previously convicted at trial.
At sentencing today the judge described the incident as "extremely serious" - but said the teenager had a "realistic prospect of rehabilitation".
Gardner, from Thornton Heath, was given a two-year prison sentence suspended for two years and a nine month curfew between 7pm and 7am.
He'll also serve 150 hours of community service.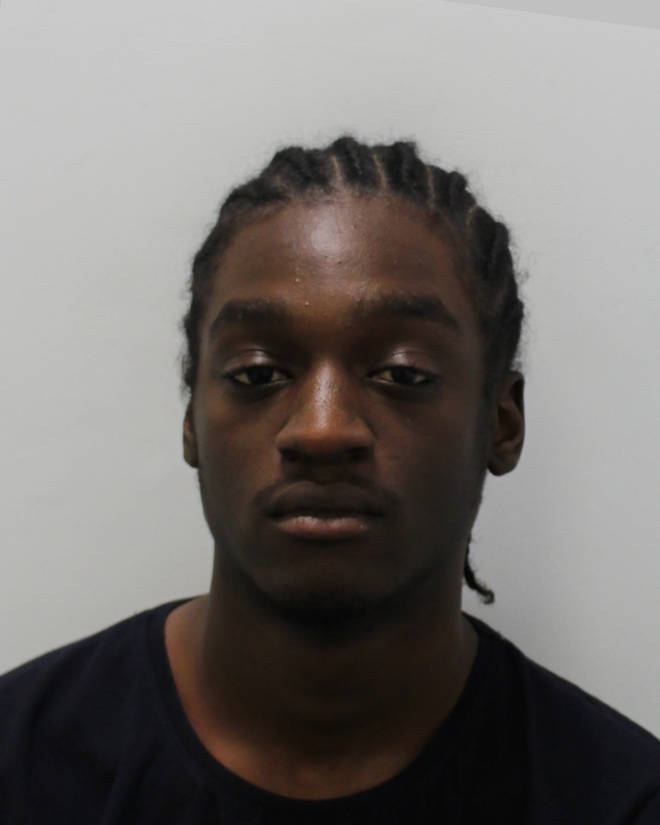 The court heard that on 30 May at about 4pm a 19-year old man was sat in his car in stationary traffic in London Road when Gardener, pulled up alongside him on a bike.
He tried to get away after seeing Gardner, as he did he almost knocked the now 18-year-old off hi bike.
Gardner abandoned his bike and pulled out a large zombie knife which he had in his trouser waistband.
He then hit the rear driver's side door of the car with the knife repeatedly and tried to gain access to the car.
He continued to aim kicks and knife blows at the car, hitting the front passenger window with the blade, smashing it, and causing the man to exit his vehicle in a panic and flee down the road.