Police Appeal As Two Hospitalised After London Acid Attack
20 April 2017, 13:02 | Updated: 20 April 2017, 13:06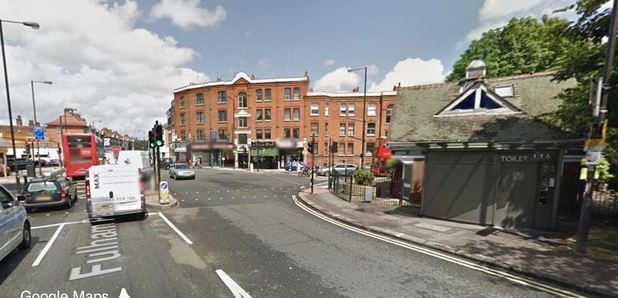 A man and a woman suffered burns after a corrosive substance was thrown on them in west London.
The incident happened at 1:10pm on Wednesday, 19 April on Fulham Palace Road in west London.
An 18-year-old man was on the pavement near the junction with Lillie Road talking to a 47-year-old woman when a man walked up to them and threw a corrosive liquid at the teenager. Some of it splashed onto the woman.
The suspect, who is described as a black male, then ran off down Crabtree Lane. Police say he might have then fled the area on a moped that was parked ob Bothwell Street.
The two victims were taken to a west London, with the man suffering severe burns to his face, neck and shoulder which are said to be possibly 'life-changing'.
The woman was treated for a minor burns on her shoulder and neck. They have both now been discharged from hospital.
No arrests have been made.
Police are appealing for anyone who witnessed the incident or has information related to it to come forward.
You can call detectives on 020 8201 2889. Alternatively you can call Crimestoppers on 0800 555 111.