Teen Accused Of "Cultural Appropriation" After Wearing Chinese-Style Prom Dress
1 May 2018, 07:40
A teenager has been accused of "cultural appropriation" after going to her High School Prom wearing a Chinese-style dress.
Keziah Daum, 18, wore the qipao, a traditional Chinese outfit, to her school dance in Utah.
But as her pictures went viral, Twitter users were quick to attack her choice of outfit.
One Twitter user, Kate, wrote: "Was the theme of prom casual racism?"
Another, Jeremy Lam, insisted: "My culture is NOT your goddamn prom dress.
"I'm proud of my culture, including the extreme barriers marginalised people within that culture have had to overcome those obstacles. For it to simply be subject to American consumerism and cater to a white audience, is parallel to colonial ideology."
Jeannie added: "This isn't ok. I wouldn't wear traditional Korean, Japanese or any other traditional dress and I'm Asian. I wouldn't wear traditional Irish or Swedish or Greek dress either. There's a lot of history behind these clothes. Sad."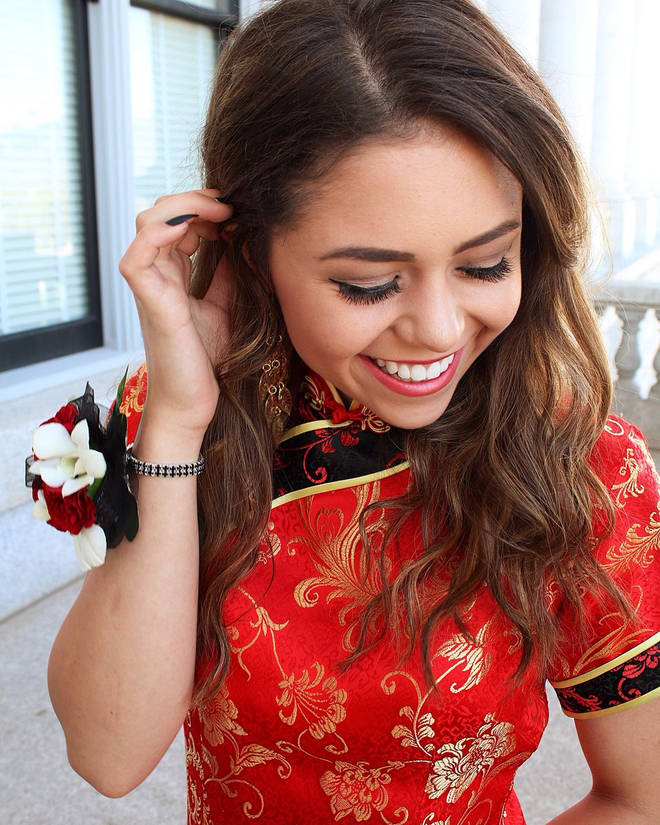 But Keziah refused to back down, writing: "To everyone causing so much negativity: I mean no disrespect to the Chinese culture. I'm simply showing my appreciation to their culture. I'm not deleting my post because I've done nothing but show my love for the culture.
"It's a f****** dress. And it's beautiful."