UK Weather: Heavy rain to bring more misery for flood-hit areas
6 March 2020, 10:53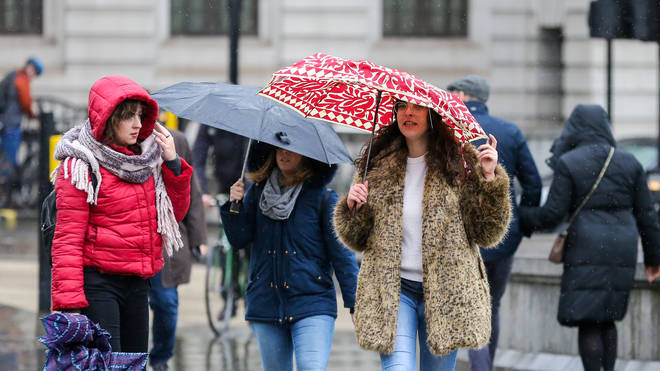 Heavy rain is set to batter parts of the UK over the next four days as the authorities issue over 100 flood warnings and alerts.
The country will be hit by its fifth weekend of horrific weather with February going down as the wettest on record after three named storms struck during the month.
The first weekend of March will fare no better with gales, rain and low temperatures predicted across the country.
London and the South will be hardest hit with a number of flood warnings and alerts across the home counties and parts of Wales.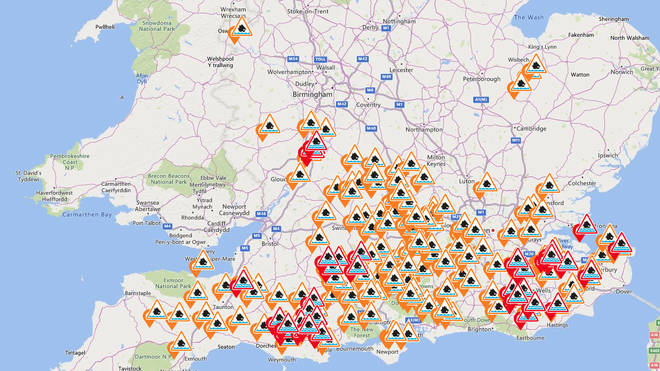 Met Office meteorologist Clare Nasir warned: "On Saturday it's all change."
The country is set for a turbulent weekend of intermittent heavy and prolonged rain all over the west, with sunny spells and showers in between through to Monday.
Ms Nasir said: "The air turns a bit milder, the winds pick up some strength and we could see gales for a time.
"On Sunday, outbreaks of rain will sweep across the country towards the south-east, with blustery showers to follow and turning colder as the wind changes direction on Sunday."
Local authorities will be faced with significant clean-up operations after flooding in the wake of February's storms.
Thousands of homes and businesses were flooded as areas were deluged by more than a month's worth of rainfall in just 24 hours, while some 127,000 properties were protected by flood defences this winter, authorities said.
Some 15 rivers in the Midlands, Yorkshire and Lancashire recorded their highest levels on record and the Environment Agency warned the country needs to brace itself for "more frequent periods of extreme weather like this" because of climate change.
The downpours, which started with Storm Ciara and continued with Storm Dennis and then Storm Jorge, contributed to record river levels which saw hundreds of emergency staff working on flood defences and pumps, clearing debris and repairing damaged defences across the country.
The Government has said it is investing £2.6 billion in flood defences by 2021.
More than 3,300 properties in England are thought to have been flooded as a result of the combined effects of storms Ciara and Dennis, the Department for Environment Food and Rural Affairs said.