Your morning news briefing, 7th November 2019
7 November 2019, 06:10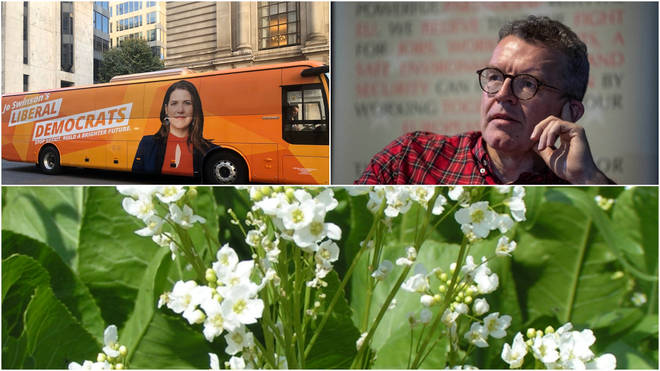 Good morning and here is the latest in UK and world news you're waking up to.
It's Thursday, and if you're reading this before you leave the house then take an umbrella. It's EJ here with all the news (and weather) you need to start today.
Election... Campaigns And Tom Watson's Horseradish Plants
Yesterday was a very busy day with party leaders campaigning on what was the first official day of the General Election 2019 campaign trail.
For the Tories, media attention moved away from pledges to events outside their control. The first 24 hours were fraught, with party Chairman James Cleverly being forced to defend claims a Tory campaign video had been "doctored."
Later in the day, Welsh Secretary Alun Cairns resigned amid claims he knew about a former aide's role in the 'sabotage' of a rape trial.
This came just after Boris Johnson has compared Jeremy Corbyn to Joseph Stalin, saying the Labour leader shared Stalin's "hatred" of wealth creators.
In other news, the Prime Minister spent his morning meeting the Queen, before giving a speech in Downing Street and then heading to the West Midlands to kick off the official Conservative campaign.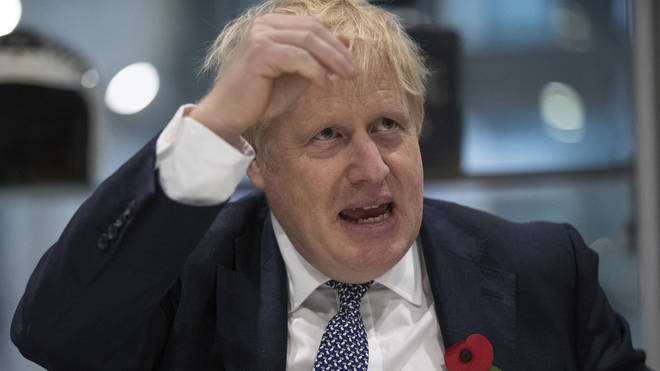 The Labour leader was in his hometown of Telford where he used a speech to attack the Tories and Jacob Rees-Mogg over comments he made about Grenfell Tower victims.
Mr Corbyn said the Tories "shamefully seem to think the victims of the Grenfell fire died because they didn't have the common sense to save themselves."
The Conservative politician suggested Grenfell Tower victims should have used "common sense" to ignore the London Fire Brigade's stay-put policy.
At his event in Telford, the Labour leader added: "I'll tell you what's common sense:
"Don't put flammable cladding on people's homes. That's common sense.
"Don't close fire stations and don't cut firefighters. That's common sense."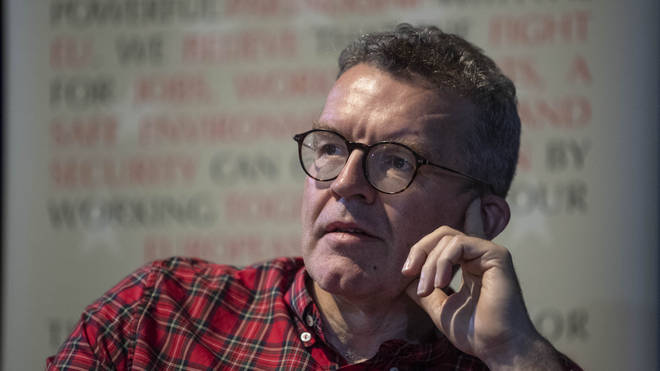 Later in the day, in a shock announcement, Mr Corbyn's Deputy, Tom Watson announced he was standing down.
After 35 years in politics, Mr Watson said the decision to stand down was "personal, not political," and he was "training to be a level 2 gym instructor."
In a tepid goodbye letter, Jeremy Corbyn wished Mr Watson well. One paragraph read: "I've always enjoyed our very convivial chats about many things, including cycling, exercise and horticulture. I hope the horseradish plants I gave you thrive."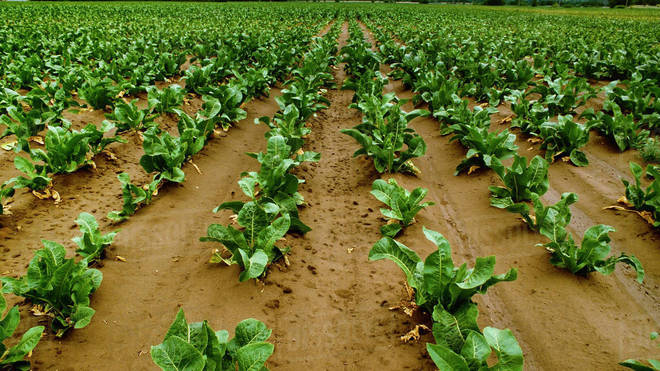 It was an exciting day for the Lib Dems too, and for the press, as the party were the first to unveil their Election Battle Bus.
Jo Swinson will go on a nationwide tour in the bus, which has her photo on the side, as she travels across the country.
The Liberal Democrats have stood out as the only party who have pledged to "stop Brexit," promising if they get into power they will "revoke Article 50 on day one."
Brexit aside the party has said they will work to "tackle inequalities, confront the climate emergency and give everyone the opportunities they need to succeed.  "
They have also said they will invest a £50 billion "Remain Bonus" in public services and tackling inequality.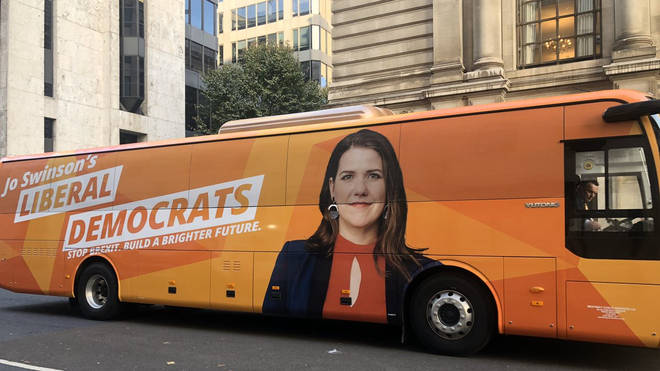 Brexit Party leader Nigel Farage was on the election trail in Cumbria attempting to meet "Workington man" the mythical swing voter for the Tories ahead of the election on December 12.
He is described as a "middle England" voter who is an older, white, non-graduate man from the North of England, with strong rugby league traditions and a tendency to vote Labour.
Mr Farage claimed that the idea was "a load of patronising cobblers"during his speech in the Washington Hotel in Workington.
Later the Barbour jacket and flat cap clad Mr Farage was confronted in the street by a Labour supporter who questioned why the Brexit party leader was in the area.
In Other News...
A police officer suffered leg and neck injuries after her vehicle was rammed as she tried to stop a car in north-west London.
The officer was injured when a man suspected of driving while disqualified reversed into her police vehicle on Windermere Avenue in Brent, shortly after 4.10pm yesterday.
Scotland Yard said a manhunt is underway.
Bringing The House Down
Four people were taken to hospital after the ceiling inside the Piccadilly Theatre in London's West End collapsed mid-performance.
Emergency services were called to the 91-year-old theatre, which is currently showing a production of Death of a Salesman, shortly before 8pm.
Witnesses have claimed at least one person is being treated for a head injury, although their condition is not known.
Others said there were "lots of screams" as the ceiling came tumbling down.
Three men and two women were treated by paramedics at the scene for cuts and injuries caused by falling debris, the ambulance service said.
01001110 01101111 01101110 00101101 01100010 01101001 01101110 01100001 01110010 01111001
Collins Dictionary has recognised the word "non-binary", whilst also naming "climate strike" as its Word of the Year 2019.
The additions mark a year in which singer-songwriter Sam Smith came out as non-binary and 16-year-old Greta Thunberg launched a global environmental movement.
The dictionary said it added the term "non-binary" in recognition of "changes in how people relate to each other and define themselves."
You can read the full story here.
Weather Status: Umbrella
Some sunshine on Thursday. A cold start on Friday.
Today: A dry day with good amounts of sunshine. Cloudier and breezy along south coastal areas, along with showers developing during the afternoon, locally heavy around dusk.

Tonight: Coastal showers continuing during the evening though becoming gradually confined to eastern areas. Some clear spells and areas of fog developing in the west, locally dense around dawn. Cold.
And Finally...
'Milkshaking' is being recognised in a Brexit-themed list of words and phrases which have entered into common use.
Nigel Farage is among public figures who have had the drink thrown at them this year.
Collins Dictionary's rundown also features no-deal, Project Fear, stockpiling and prorogue.
Meanwhile, their Word Of The Year is 'Climate Strike'.
That's it, you're up to date. Have a great day and I'll be back tomorrow. EJ