A defeat for Rishi Sunak at the next election is drawing nearer - can he turn it around? Writes Natasha Clark
20 October 2023, 10:23 | Updated: 20 October 2023, 10:40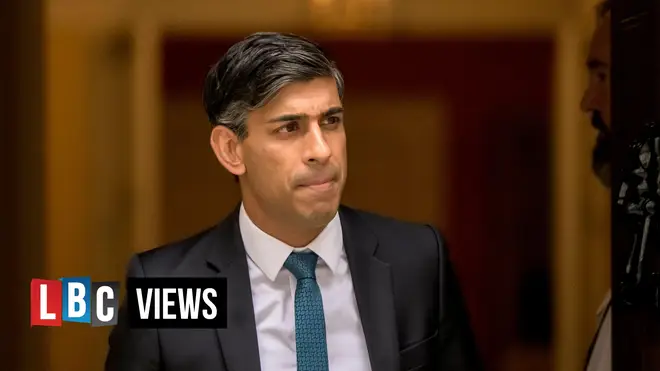 A defeat for Rishi Sunak at the next election is drawing ever nearer after last night's poor set of results for the Conservatives.
The results speak for themselves. The largest majority (in terms of numbers) that's been overturned in a by-election, in Mid Bedfordshire.
And in Tamworth, the highest by-election swing to Labour ever.
If these results were replicated in an election, Rishi Sunak will be in serious trouble.
Some Tories tell me this morning they fear a wipeout.
The swings - of more than 20 per cent to Labour - will terrify those with even chunky majorities, that they are no longer safe.
And this comes just after the Conservative party conference, where you'd expect to see a poll bounce. We haven't seen it.
Some others are calling for another reset - just weeks after the PM attempted to paint himself as the change candidate.
Others say the PM must really double down on those Tory values, core policies of tax cuts, housebuilding, and stopping the boats, return to wooing over the Tory vote who, they say, just didn't come out yesterday.
But those huge swings overnight are not one-offs, with the recent Selby by-election giving similar results. It's beginning to look like a pattern.
Tamworth and Mid Beds are not swing seats either, but have been previously safe, and very safe Conservative areas.
This will give Sir Keir Starmer a huge reason to cheer this morning.
When polling experts like Professor Sir John Curtice are suggesting you could win the next election, it's about the best political prediction you could hope for.
Of course, there are still glimmers of hope for the Conservatives, that they could turn this around.
The usual caveats apply that by-elections are not the same as general elections.
Sir Keir Starmer is not Tony Blair. And we may still be 12 months from an election, with all to play for, and time for the economy to pick back up again.
Can Sunak turn it all around? A weekend of soul-searching and finger-pointing has already begun.
We are approaching the point where the narrative that the Tories will do poorly when the nation goes to the polls will be baked in for millions of voters.
After that, there may be little that Sunak can do to change his fortunes.
Frankly, after 13 years in power, the Tories are facing the biggest uphill struggle to cling on to power that they have in decades.
With a cost of living crisis, mortgages soaring, the feeling that government just isn't working for people... it's a powerful demand for change that Labour are successfully tapping into.
For Sir Keir to win back more than 120 seats to get a majority may be a steep battle. He won't be taking that majority for granted yet.
But the candle of hope the Conservatives are cradling is flickering today - and looks dangerously close to be snuffed out for good.