What the hell are the police thinking? Why wasn't Rishi Sunak's house guarded, says Nick Ferrari
4 August 2023, 08:54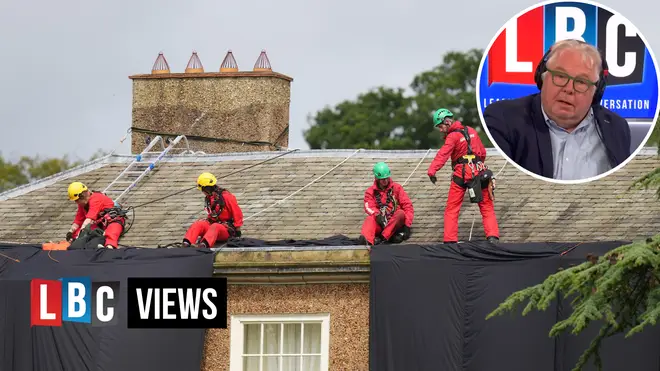 You can't blame great Greenpeace, although I don't hold with their tactics. You can't blame them. They've got their point across.
Surely the blame must lie with the police?
Can I share with you? I won't tell you where, but Tony Blair has a house in a part of London where the last time I drove past, which admittedly was a couple of years ago, there was a police officer standing there then.
You're probably aware that former prime ministers have come into the studio, David Cameron for example, prior to his arrival, someone comes to check that we haven't hidden any bombs or whatever it might be.
And he quite rightly is accompanied by a detective.
I was at an event that Tony Blair attended six weeks ago. And quite rightly, he had two officers with him.
Now these are past Prime Ministers.
For the love of all that's holy. Why the hell haven't we got one bloke or woman? They don't have to be armed, just standing outside Rishi Sunak's house in Northallerton.
What the hell is North Yorkshire Police thinking?
While I don't agree with the stunt, I don't blame Greenpeace.
The blame must lie at the door, and I hate to say it, of the utterly inept North Yorkshire Police.
And, as ever in these cases, it's an Assistant Chief Constable wheeled out to take the flak.
Meanwhile, from the Chief Constable, who we understand to be earning something in the region of £155,000, we heard not a word.
She puts out the ACC to take the flak, meanwhile, she's sitting in her office with a cup of tea and a digestive biscuit watching it all go on.