Boris Johnson meets with his 109 new Tory MPs
16 December 2019, 22:57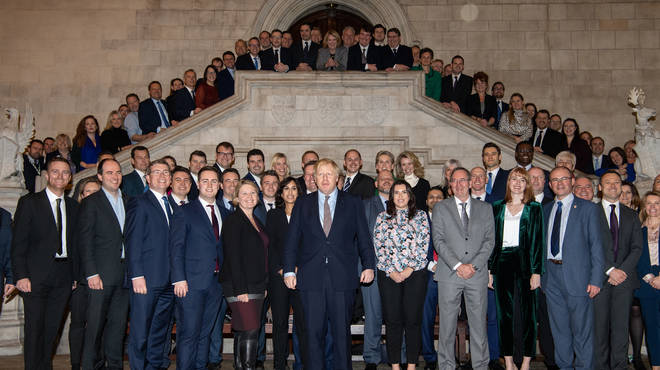 The Tory Party leader posed with the new Conservative MPs in Westminster as they prepare to start their duties this week.
Boris Johnson also briefly addressed the new parliament members, telling them that their job is to "get things done".
The Prime Minister met with the fresh-faced politicians in Westminster Hall after a landslide victory on Thursday.
The photos show just how much he has increased his majority, with his party taking control of the 365 seats in the House of Commons and receiving a majority of 80.
It means that the Prime Minister is in a better position to deliver his wish to "Get Brexit Done" after announcing that MPs will be voting on his Brexit deal this Friday, with the aim to leave by January 31.
Mr Johnson told the MPs that they must now justify the trust of the voters who put them there.
He said the election result had changed the party "for the better".
Former Brexit secretary David Davis said: "The substantive thing that he had to say was that we have to justify their trust. He got a lot of cheers for that.
"He said it has changed our party - and for the better."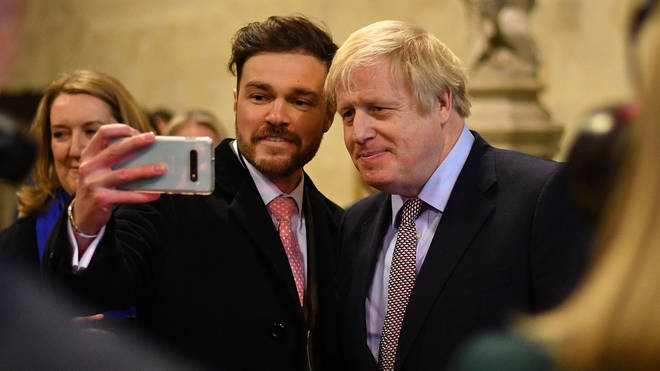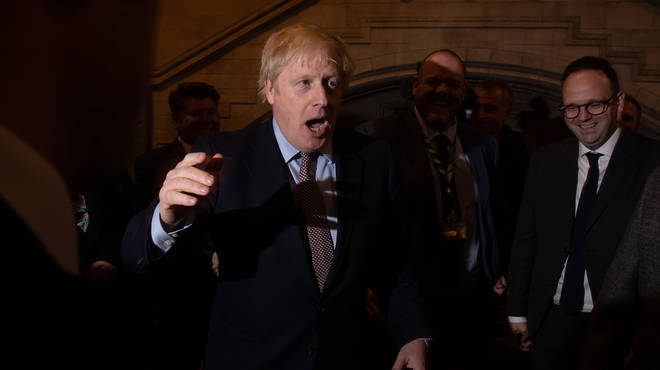 Flick Drummond, the new MP for Meon Valley, said he was "very inspiring".
"He talked about how excited he was to see so many of us here. He said we are here to get things done. We are here to get Brexit done," she said.
Caroline Ansell, MP for Eastbourne, said: "There is a real energy, a real buzz. Everybody is very keen to move forward."
Paul Howell, who took Tony Blair's old Sedgefield seat, said: "It is a fabulous occasion. It is a new profile for the Conservative Party. We have got to deliver across the country."
Several newly-elected Tory MPs also tweeted about their new responsibilities as they made their way to Westminster for their first day on the job.
Bury's new representative Christian Wakeford tweeted: "Reality with a bump, 5:33 train down to #Westminster not a morning person at all but couldn't be happier to be on this train."
And Aaron Bell, now MP for Newcastle-under-Lyme, tweeted a picture of himself smiling in front of the Palace of Westminster, adding: "Good morning Newcastle. A new dawn has broken, has it not?"
Jonathan Gullis, the new MP for Stoke-on-Trent North, Kidsgrove and Talke, tweeted a picture of himself with "some of the other newbies from the Conservative Party" as they undertook training in one of Parliament's committee rooms.
"Still hasn't sunk in," he added.
Great to be part of the new 109 Conservative Party MP's.

We must repay the faith given to us and deliver on the pledges we made.

I'm proud to represent Stoke-on-Trent North, Kidsgrove and Talke and will champion our fantastic area and all its opportunity. pic.twitter.com/raEfP4Xm9i

— Jonathan Gullis MP (@JEGullis) December 16, 2019
The Prime Minister posed alongside the MPs after Number 10 announced some cabinet updates.
It was announced that Nicky Morgan will become a life peer and remain as Culture Secretary, while Simon Hart will become Welsh Secretary.