Alastair Campbell: May's Election Decision Worst Of Any British PM
9 June 2017, 01:59
"Theresa May has made the worst strategical decisions ever by a British Prime Minister," Alastair Campbell told LBC.
Election night is looking bad for the Conservatives, with the exit poll prediting they will lose their majority.
And Tony Blair's former spin doctor says she made a catastrophic error.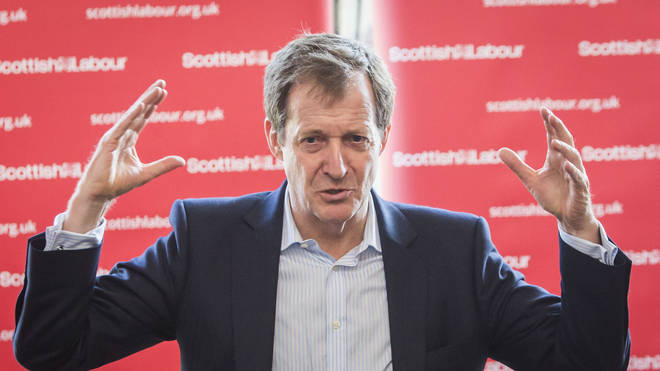 He said: "This is an election that was called by Theresa May because she saw an opportunity to get a big majority. They absolutely thought it was there for the taking.
"They were complacent, they were arrogant, their campaign has been terrible.
"And frankly, they'll be feeling absolutely sick right now. They have brought this entirely on themselves.
"Article 50 has been triggered, we've just lost two months on the election, we're now possibly going to lose more time in terms of sorting out the mess that's been created. We may have to have another election.
"It's one of the worst strategicals that has ever been made by a British Prime Minister."