Brexit Is Now Under Threat, Warns Nigel Farage
9 June 2017, 02:36
Nigel Farage has told LBC that Brexit is under threat as the Conservatives look set to lose their majority in the General Election.
Early results suggest that the Conservatives will lose their majority, meaning that Brexit negotiations would be up in the air.
And speaking to LBC on Britain Decides, Nigel said the EU negotiators will be licking their lips.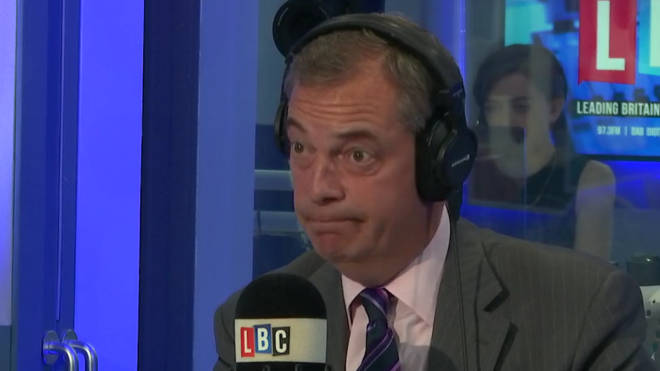 He said: "The Verhofstadts and these people will have looked at the exit polls and be cheering loudly.
"Because right now, if we believe the exit polls, Brexit is under a bit of threat."