Jeremy Corbyn's Awkward High Five Fail: Watch
9 June 2017, 03:59
Jeremy Corbyn and Emily Thornberry attempted a high-five on election night - and it went very, very wrong.
The Labour leader joined Ms Thornberry at the count for Islington North amid a night of great results for his party.
They hugged, pointed at each other and then Mr Corbyn went for a high five.
Unfortunately, the Shadow Foreign Secretary moved her hand out of the way and her leader ended up with his hand on her chest.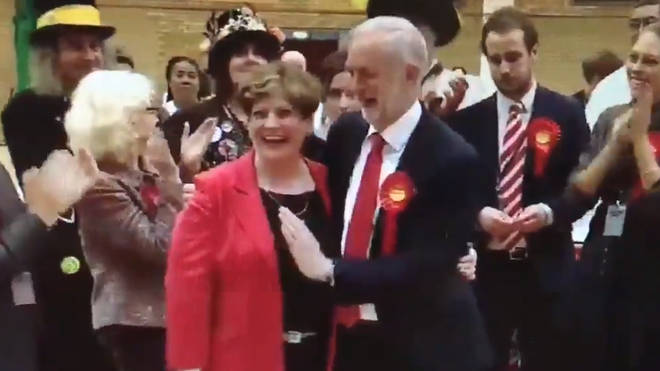 Ms Thornberry laughed off the awkward moment - and it has been an excellent night for Labour, with the Conservatives looking likely to lose their majority.