Lock Up Terror Suspects Even Without Trial, Suggests Ukip
2 June 2017, 18:30 | Updated: 2 June 2017, 20:23
Ukip's deputy chair has told LBC that holding suspected jihadis inside prison camps "does work" and the party would "not rule out" using it.
Suzanne Evans joined Iain Dale for LBC's Election Call, but things soon turned heated when the subject turned to the use of controversial internment camps.

"I think protecting the rights of British people must become before the rights of jihadis," Ms Evans said.

"Internment does work because if you don't lock them up they can't kill and maim can they?"

Earlier this week Ukip's leader, Paul Nuttall, also suggested the dentition without trial of those suspected of terrorism.

Security officials believe there could be up to 23,000 individuals in Britain who could be potential terror suspects, with UK authorities said be monitoring 3,000.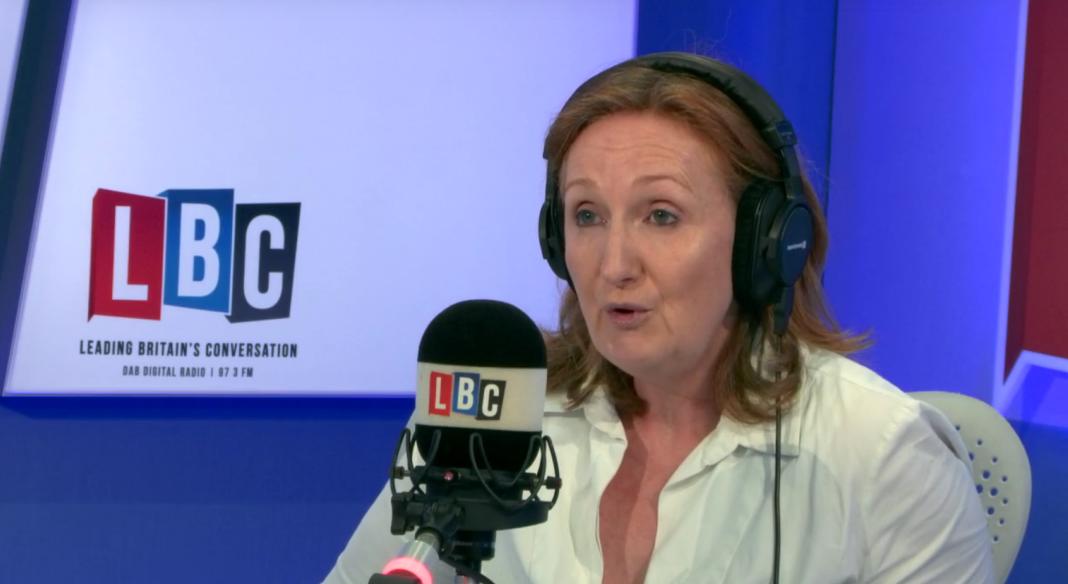 Iain pointed out to Ms Evans that internment camps would be "giving in to the terrorists" because "they want to turn people against us and that would help them do it."

The Ukip politician responded: "So we're giving in to terrorists by locking them up and stopping them killing people?"

You can watch the pair's fiery clash in full above.