Theresa May "Very Sad" She Never Became A Mother
11 May 2017, 21:15 | Updated: 16 May 2017, 11:25
Theresa May says it is "very sad" that she never became a mother.
The Prime Minister opened up about the heartache of not being able to have children while speaking to Nick Ferrari on LBC Leaders Live.
She said: "It's impossible to answer the question about how I would have been had I done.
"I mean it's been very sad, it just turned out not to be possible for us.
"Of course we're not the only couple who finds themselves in that situation and when you do, I suppose you just get on with life and you know we've got nephews and nieces."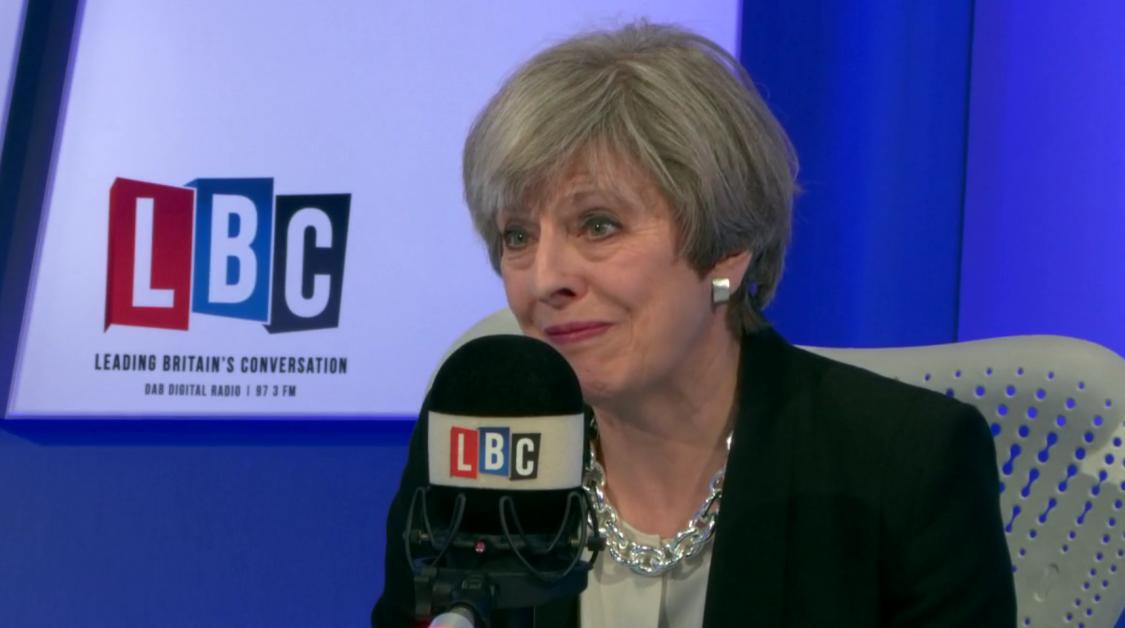 Nick suggested the loss of her parents and realisation she would not become a mother might make her lose her faith, but she replied: "No, because, it's difficult to explain in simple words but actually the faith was there and did provide support for me through those difficult times.
"But it was also about the lesson I had learned from my parents again which is what ever circumstances you are in as I said you get on and do your best.

"Things happen, sometimes people face horrendous changes in their life and horrendous tragedies – far beyond what we are talking about for me."