What did we learn from the first general election TV debate?
20 November 2019, 00:40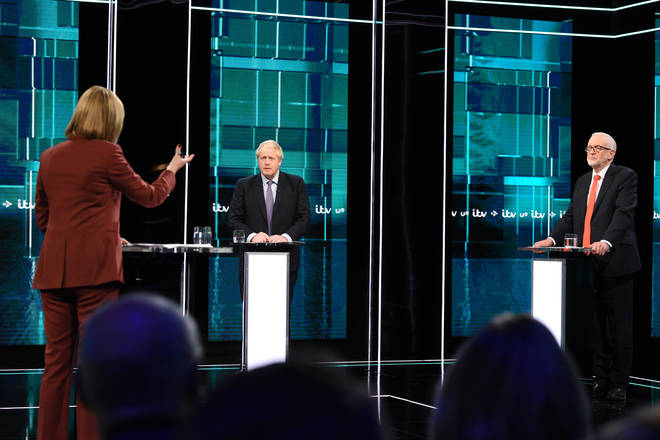 Here are the highs and lows of the first televised general election debate, where the Conservative and Labour leader went head-to-head.
Boris Johnson attacked Jeremy Corbyn on Brexit, claiming Labour's position is unclear.
Jeremy Corbyn focused on the NHS, accusing the prime minister of secretly working to sell off the service to private companies in the US.
Brexit
From the outset Boris Johnson made it clear that he has "an oven-ready Brexit deal" and warned of more "dither and delay" under Labour.
The audience applauded him when he said he has been challenged to mint a new 2020 Brexit coin.
Jeremy Corbyn on the other hand, said the prime minister's plan to get Brexit sorted by the end of January is "nonsense".
Mr Johnson challenged the Labour leader about what his Brexit stance would be in a future referendum, asking: "Are you going to campaign for Leave or Remain?"
Mr Corbyn replied: "I want to bring people together, therefore there will be a referendum in which that decision will be made by the British people and our government will abide by that decision."
Laughter could be heard from some in the audience as Mr Corbyn sought to explain his Brexit position.
NHS
Mr Corbyn accused the prime minister of conducting "secret meetings" with the US about the NHS and a future trade deal.
The Labour leader said: "What we know of what Mr Johnson has done is a series of secret meetings with the United States in which they were proposing to open up our NHS markets as they call them to American companies."
Boris Johnson said the NHS would never be up for sale and that the Labour leader's claim that the health service would be on the table in US negotiations was an "absolute invention" and "completely untrue".
He argued that Mr Corbyn was making his NHS allegations to try to "conceal the void at the heart of his Brexit policy".
Jeremy Corbyn stressed that the institution is suffering under "incredible pressure." He said A&E performance is "at its worst ever".
Boris Johnson says the Tories are determined to fund the NHS "for the long term." He says they want to upgrade 20 hospitals and build 40 new ones and bring in more GPs and nurses, and have a better NHS for patients as well as staff, but said that a strong economy is needed to do so.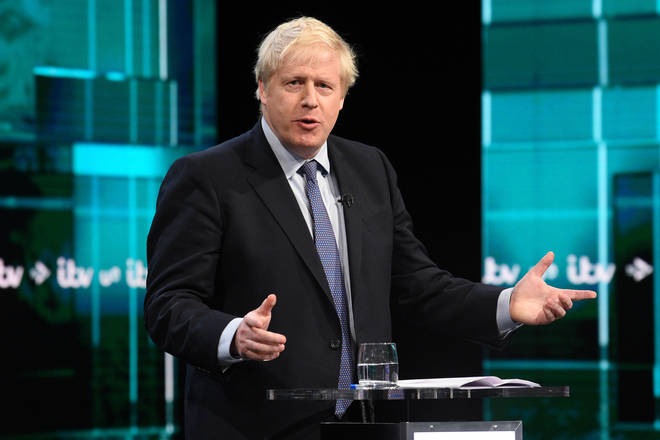 Public spending
The pair were pressed on their numerous spending promises.
When it was put to him that his predecessor Theresa May had told voters two years ago that there was no "magic money tree", the prime minister delivered his jibe at the Labour leader, saying that Mr Corbyn has somehow found a "money forest."
Mr Corbyn said Labour would "end austerity" because it had been "so brutal on the lives of so many people".
Anti-Semitism
When asked about anti-Semitism, Corbyn called it an "evil" and a "scourge". He said Labour has investigated every single case of anti-Semitism in its party and they take it very seriously. He says politicians must stand against racism in any form.
Boris Johnson's response was that Labour has shown a "complete failure of leadership" over anti-Semitism.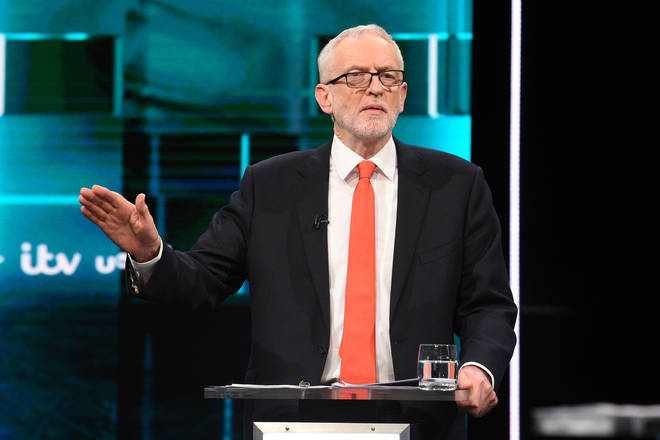 Monarchy
One of the features of the debate was a quick-fire round of questions, in which the leaders were asked to respond yes or no.
Is the monarchy fit for purpose?
Jeremy Corbyn said: "It needs a bit of improvement."
Boris Johnson said: "The monarchy is beyond reproach".
Is Prince Andrew is fit for purpose?
Mr Corbyn highlighted how sympathies should be with Jeffrey Epstein's victims, which Mr Johnson echoed.
"I think there are very, very serious questions that must be answered and nobody should be above the law, but the primary position ought to be the proper treatment of those people who were victims of the most appalling behaviour by apparently Epstein and many others," Mr Corbyn said.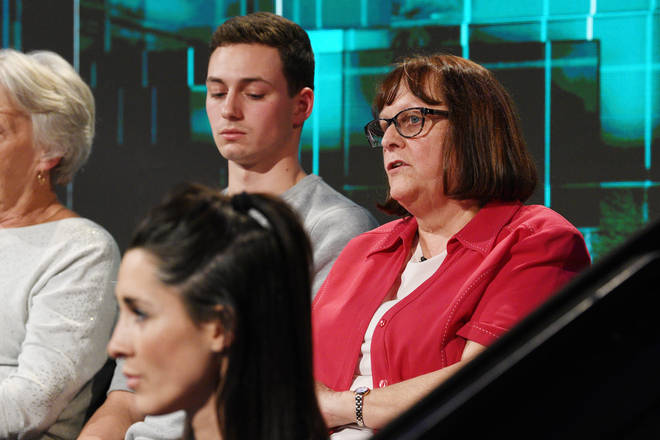 Christmas presents
A lighter question was: What present would you leave under the Christmas tree for each other this year?
Mr Corbyn said: "I know Mr Johnson likes a good read, so what I would probably leave under the tree for him would be A Christmas Carol by Charles Dickens and he could then understand how nasty Scrooge was."
Responding, Mr Johnson said: "I would probably leave a copy - since you want a literary reference - a copy of my brilliant Brexit deal."
Pressed by host Julie Etchingham to give a non-political answer, Mr Johnson said: "Mr Corbyn shares my love of plants and trees. I think maybe some damson jam," to which Mr Corbyn said: "I love damson jam."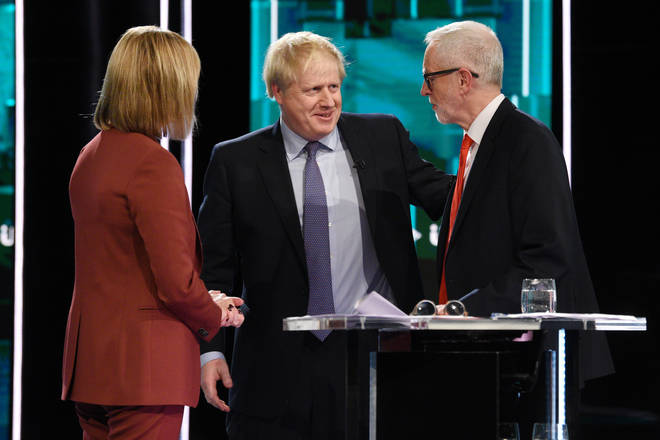 Conclusions
The prime minister claimed that Mr Corbyn had been unable to answer "fundamental questions" on Brexit and whether he would grant a second Scottish independence referendum.
"If he can't answer those questions tonight, I don't think he's fit to lead our country," the prime minister said.
Mr Corbyn said a vote for Labour was a "vote for hope".
"This is a once-in-a-generation election to end privatisation and give the National Health Service the funding it needs. To give people the final say and get Brexit sorted," he said.
Following the debate, a YouGov snap poll suggested 51% of Britons believed Mr Johnson won the debate compared to 49% for Mr Corbyn.