Deputy Labour Leader Angela Rayner emphasises plan to abolish no-fault eviction notices if Party comes to power
24 October 2023, 14:51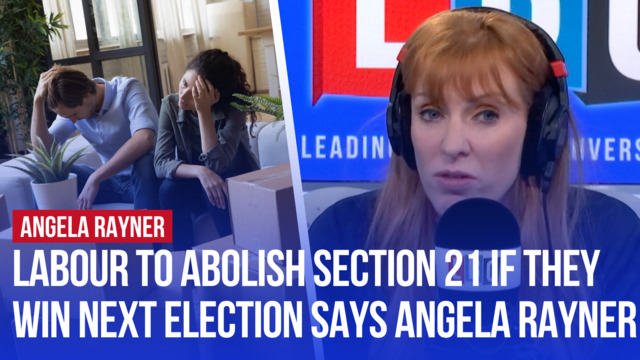 Landlord Paul, who houses ex-drug addicts, airs concerns to Angela Rayner at possible section 21 ban
In a conversation with landlord Paul, who houses ex-drug addicts, Deputy Leader of the Labour Party Angela Rayner expressed sympathy for his situation but said that section 21 notices are causing an imbalance towards landlords.
Angela Rayner and landlord Paul discuss Labour's plans to abolish section 21 notices, a recent topic of controversy among the Conservatives and Labour, as the former continues to delay their own promises to take action against the notices.
Paul said: "I specialise in taking in homeless people...or people who are ex-drug addicts. I take these people on the condition that they get one chance, and they can't mess it up."
"I have had instances where I have had to issue section 21 because maybe I've had an ex-drunk who's been homeless and come in and five or six months later he's gone back on booze.
"And I've had to go through that process a dozen times over the last three or four years.
"What if I can't do that? I wouldn't be able to take the risk and take any more ex-homeless people or ex-drug addicts from charities, and that's all I specialise in."

Read more: Michael Gove kicks ban on section 21 eviction notices back again as renters reform law returns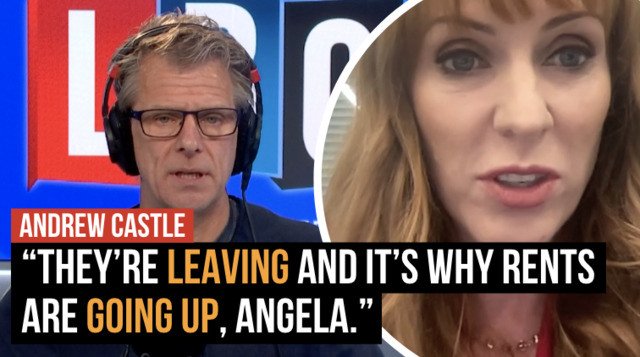 Andrew Castle demands to know what Labour will do for landlords
Read more: Andrew Marr: England's crippling housing crisis is a widespread problem - but still Rishi Sunak remains silent
Paul then asked: "So, say Labour are gonna be voted back in…yes or no answer: would you, straight away, abolish section 21?"
Angela Rayner responded: "Yes, I would, yes."
Responding to Angela Rayner's answer, Paul says, "That scares a lot of people I think, a lot of landlords, I mean, it really does."
Ms Rayner then replied: "I know, but I'm just being honest… I'm a rare politician."
This comes after Angela Rayner's recent criticism of reports from Michael Gove, Secretary of State for Levelling Up, Housing and Communities, that promises to abolish section 21 notices will be delayed further, saying that the Tories had "betrayed renters".
She then went on to say that the courts are also a part of the issue: "Look, but I do hear that the court system is in a mess at the moment, and that needs sorting, as well."
"Look, there are so many good landlords out there… so I'm not dismissing that, but I think on balance, section 21 is causing misery for a lot of people because it is used to turf people out without any explanation or excuse."