Jeremy Corbyn: I'm Sorry For The Hurt
5 August 2018, 14:20 | Updated: 5 August 2018, 14:37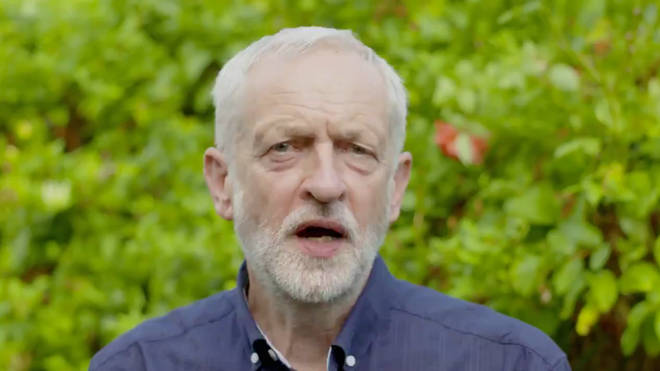 The leader of the Labour Party has used a video message to apologise for "the hurt" brought to Jewish people by his party's anti-semitism row.
Jeremy Corbyn says that "driving antisemitism out of the party for good" is a "vital priority", and that he is sorry for the hurt "that has been caused to many Jewish people".
The Labour leader said: "We have been too slow in processing disciplinary cases of mostly online antisemitic abuse by party members."
"We're acting to speed this process up."
Jeremy Corbyn has faced criticism from both members of the Jewish community and fellow MPs for publishing an article in the Guardian that was "a copy and paste job" from a previously published article in the Evening Standard, and for publishing it an hour before the beginning of the Sabbath.
The editor of the Jewish Chronicle told LBC that he thought Jeremy Corbyn was not just doing nothing, but "actively encourages" anti-semitism in the Labour Party.
In his video, Mr Corbyn also said that people with anti-semitic views "have no place" in the Labour party.
"Our party must never be a home for such people, and never will be," he said.
"People who use anti-semitic poison need to understand: you do not do it in my name, or the name of my party."