Sadiq Khan Does U-Turn On Respecting Referendum Result
16 September 2018, 11:17 | Updated: 16 September 2018, 11:50
Sadiq Khan has been criticised for calling for a new Brexit referendum to allow the British public a "fresh say on our future", but the London Mayor previously told LBC after the 2016 vote that the result should be respected.
London Mayor Sadiq Khan wrote in the Observer that the UK is faced with either a "bad deal" or "no deal", and that the debate has become "more about Boris Johnson's political ambitions" than what was good for the country.
"Both these scenarios are a million miles from what was promised during the referendum campaign, only further exposing the lies and mistruths sold to the public," he wrote.
"I don't believe Theresa May has the mandate to gamble so flagrantly with the British economy and people's livelihoods."
But a month after the referendum in 2016, Sadiq Khan told LBC that 'the establishment needs to respect the result' of the vote.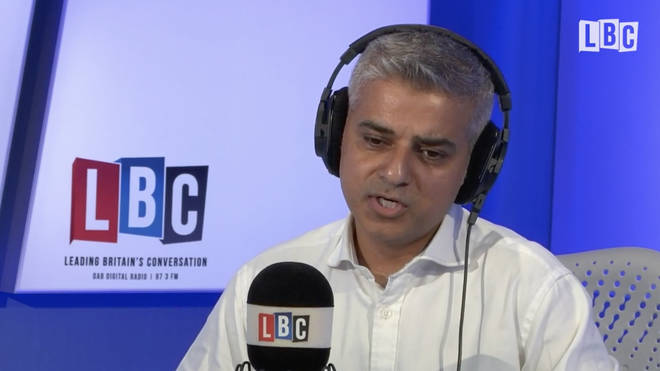 Speaking on Speak To Sadiq on the 21st July 2016, he said: "There are rules in a game, there are rules in an election, and unfortunately my side lost.
"The British public has voted to leave the European Union."
Mr Khan said that a second referendum "will lead to even more sinisterism" and loss of trust from voters.
"I've got grievances about how the campaign was conducted but the reality is the public had a say, and they voted to leave."
Speaking on the Andrew Marr show this morning, Mr Khan defended his Observer article saying that he is not calling for a re-run of the first referendum.
"I'm saying that for the first time ever that the British public should have a say on the outcome of the negotiations, including what the Prime Minister negotiates with the EU, plus the option of staying in the EU," he said.