Senior Labour MEP Will Vote Against "Ill-Advised" Plot To Oust Tom Watson
21 September 2019, 08:48 | Updated: 21 September 2019, 08:50
The Leader of the European Parliamentary Labour Party will vote against abolishing the role of Deputy Leader because it is "not good practice" to bring rule changes about in such a way.
Richard Corbett explained to LBC presenter Andrew Castle how the Labour party has just gone through a 'democracy review' - and doing something at "the very last minute" wouldn't be in the spirit of the review.
He said: "Suddenly coming up with it one day, voting on it the next day and suddenly making a radical change like abolishing a key position in the Labour party... I don't think that's very sensible."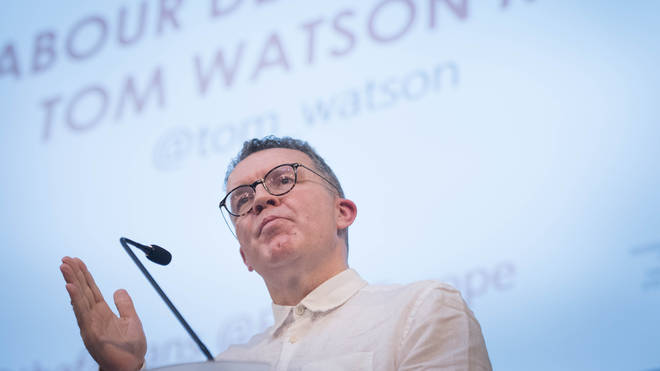 Andrew asked Corbett: "This motion would not be there if Tom Watson was on board with Jeremy Corbyn, right?"
He responded: "That's one of the reasons why there is a controversy over the position of the Deputy Leader.
"Everybody can see that Jeremy and Tom don't always get on very well.
I think some people are, perhaps, over-zealous in wanting to address that situation."