Welsh Ukip Leader Says Burkas Are "Part Of An Alien Culture"
13 August 2018, 17:27
The new leader of Ukip in the Welsh Assembly has stood by his remarks that the burka is "part of an alien culture" and "not in anyway part of the organic nature of British society".
In an interview with LBC, Gareth Bennett AM also called for mosques to be licensed as a "sensible approach" to combating extremism.
He was speaking after Boris Johnson faced continuing pressure over his comparison between Muslim women in face veils to "letterboxes".
The Muslim Council of Britain has urged Theresa May to ensure Mr Johnson is subject to a full disciplinary inquiry.
Speaking to LBC on Monday, Mr Bennett said the burka "indicates a lack of willingness to integrate into the British way of life".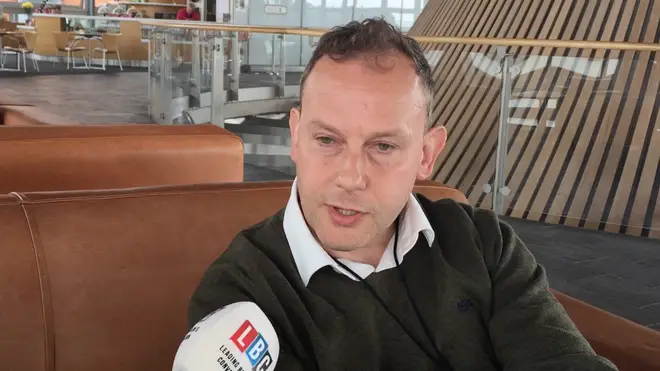 He said: "It is part of an alien culture that is not in anyway part of the organic nature of British society.
"I wonder whether we have gone too far in accommodating immigrant groups coming into the UK by even allowing such apparel on the streets of British towns and cities."
The Ukip AM continued: "One pertinent issue is the connection between terrorism and radicalisation of young Muslim men and what they are getting from the mosque and what is being preached by Imams in the mosque.
"Surely a sensible approach would be to have a licensing system whereby we knew what all the mosques were, who the Imams were and also, crucially, where the funding from the mosques were coming from."
Mr Bennett's remarks have been denounced by Welsh First Minister Carwyn Jones as "racist".