The New GCSE Grades Explained: How New 9-1 Grades Compare With A-E
23 August 2018, 07:50 | Updated: 28 October 2019, 15:53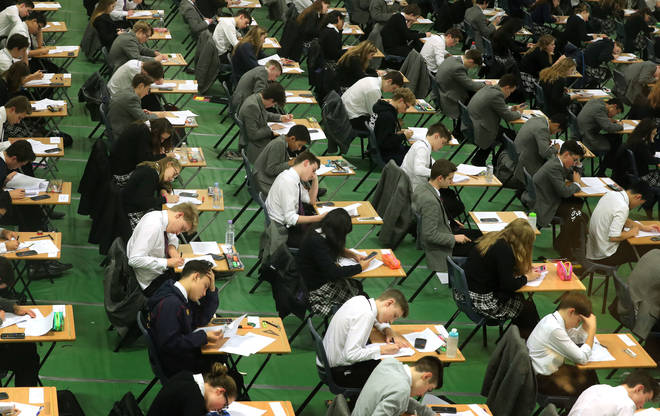 Students discover their GCSE results today - with some subjects being graded with the new 1-9 format.
Headteachers are concerned some students may be demoralised by the new GCSE grading system.
So how do they compare to the old A-G grades? This explains the changes.
What are the new grades?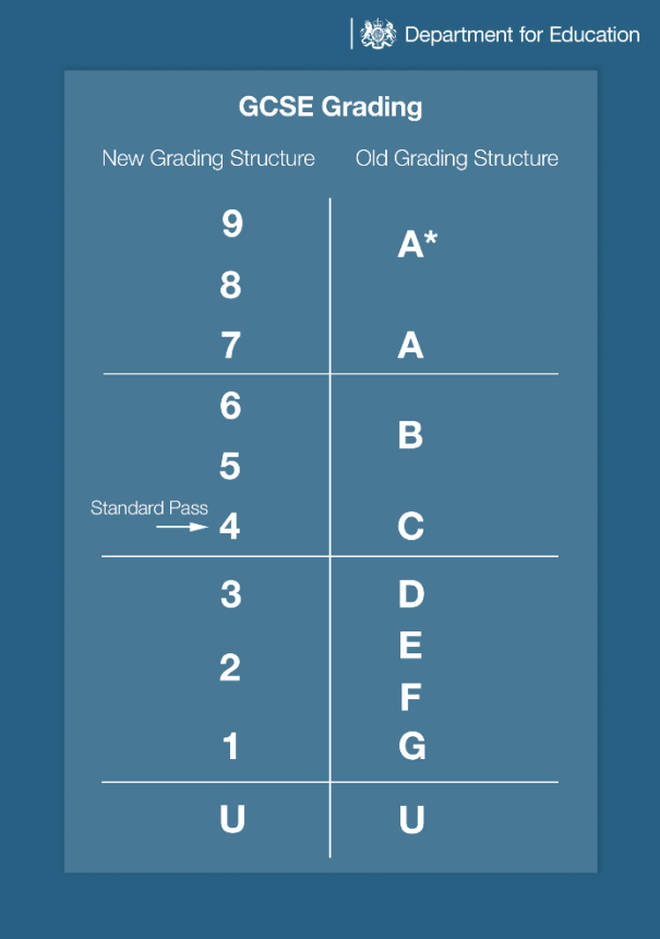 Instead of being graded using the traditional letters, some GCSEs are now being graded by numbers, 9 down to 1.
9 = Higher than an A*
7 = A
6 = strong pass
4 = C, standard pass
Just 200 pupils are expected to get a clean sweep of 9s for their GCSE results.
Why have they changed the GCSE grades?
It is part of Michael Gove's changes from when he was Education Secretary.
Much less coursework is to be graded in GCSEs than before, with grades in almost all subjects depending on exams.
Courses are designed to be more challenging with exams taken after two years of study, rather than in modules with exams along the way.
Which subjects have 9-1 grades?
Last summer, students sat the new exams in just English language, English literature and maths.
This year, students are being given the new grades for the following subjects: ancient languages (classical Greek, Latin), art and design, biology, chemistry, citizenship studies, combined science (double award), computer science, dance, drama, food preparation and nutrition, geography, history, modern foreign languages (French, German, Spanish), music, physics, physical education, religious studies.
Pupils taking other subjects will get a mix of A-G and 9-1 grades.