These Are The Countries Expelling Russian Diplomats
26 March 2018, 17:20 | Updated: 28 October 2019, 15:53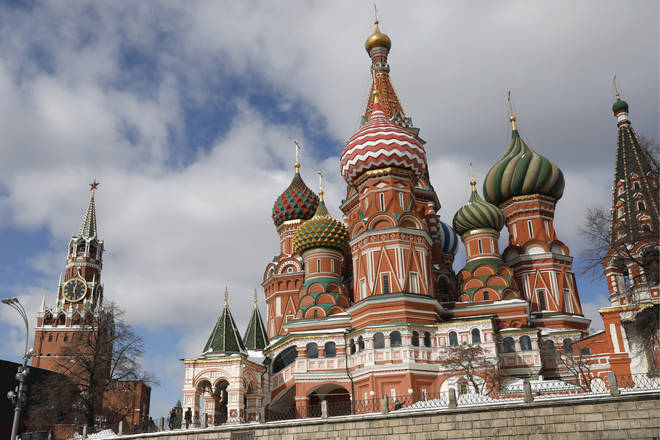 Russian diplomats across Europe and North America are facing expulsion, as countries align their support behind Britain after the nerve agent attack in Salisbury.
Donald Tusk announced coordinated expulsions of Russian diplomats across Europe at a meeting of EU leaders in Bulgaria. 15 EU member states join the United States, Canada and Ukraine in supporting the United Kingdom.
Today 14 EU Member States decided to expel Russian diplomats as direct follow-up to #EUCO discussion last week on #SalisburyAttack. Additional measures including further expulsions are not excluded in coming days, weeks.

— Donald Tusk (@eucopresident) March 26, 2018
In response to the announcement, Theresa May said: "We welcome today's actions by our allies, which clearly demonstrate that we all stand shoulder to shoulder in sending the strongest signal to Russia that it cannot continue to flout international law."
Foreign Secretary Boris Johnson said the "extraordinary international response by our allies stands in history as the largest collective expulsion of Russian intelligence officers ever".
Which countries are expelling diplomats?
In addition to Britain expelling 23 Russian diplomats, 20 other countries have so far decided to expel diplomats. They are:
United States: 60
Ukraine: 13
Canada: 4
France: 4
Germany: 4
Poland: 4
Czech Republic: 4
Lithuania: 3
Australia: 2
Spain: 2
Denmark: 2
Netherlands: 2
Italy: 2
Albania: 2
Estonia: 1
Croatia: 1
Finland: 1
Latvia: 1
Norway: 1
Romania: 1
Sweden: 1
Andrew Castle wondered whether "we are poking the bear" with the expulsions.
How has Russia responded to the mass expulsion?
The Russian response has been to tweet a poll, asking its followers to recommend which US consulate it should close.
A Kremlin spokesperson said the decision by western states was a "mistake".
Russia originally expelled British 23 diplomats in direct copy of Britain's decision to expelling 23 diplomats following the nerve agent attack on Sunday 4th March.