Six World Leaders The Queen Has Met Who Are Worse Than Donald Trump
27 April 2018, 15:01 | Updated: 28 October 2019, 15:53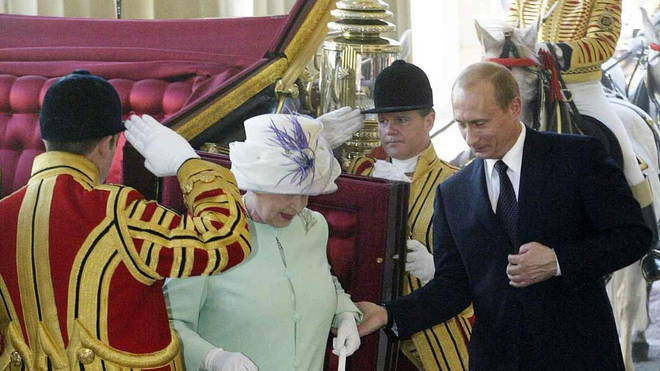 Protesters are preparing one of the UK's biggest ever demonstrations when Donald Trump visits the UK for a state visit in June.
The President is will meet both the Prime Minister and Queen Elizabeth II on his trip to London.
Activists are preparing to dust down the Trump baby blimp and hope to get 250,000 to protest. But these pictures show he is far from the worst world leader to meet the Queen.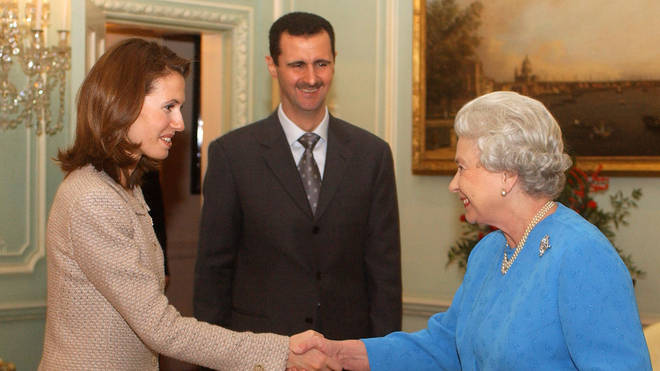 President Bashar Al-Assad of Syria
In December 2002, Tony Blair invited President Assad and his British-born wife Asma to Britain, where they dined with the Queen at Buckingham Palace. At the time, it was controversial, due to the Syrian president's alleged backing of Palestinian and Islamic terror groups. Things have escalated since then and Assad now stands accused of killing civilians with chemical weapons.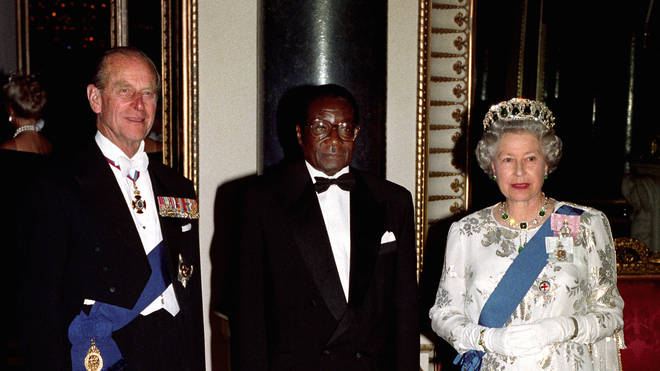 President Robert Mugabe of Zimbabwe
Long before he visited the UK in 1994, Mugabe was already been accused the deaths of 10,000 people during crackdowns on rebel groups in the 1980s. During the trip, he was made an Honorary Knight Grand Cross in the Order of the Bath, but later had the honour stripped amid concerns about his regime's brutality.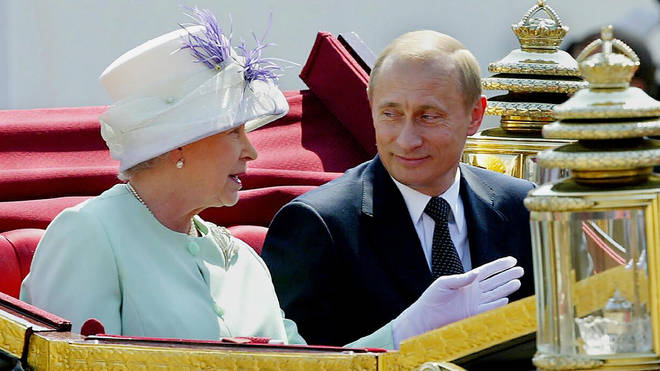 President Vladimir Putin of Russia
The Russian leader was given a state visit in 2003, with people taking to the streets in protest at his treatment of Chechnyan separatists. Three years later, the Russian state were involved in the assassination of Alexander Litvinenko in London. Following the incident in Salisbury, tensions are higher than ever between Putin and the UK.

President Nicolae Ceausescu of Romania
The first Communist leader to be given a state visit, Queen Elizabeth appeared not to be enamoured with the Romanian dictator. As royal author Robert Hardman wrote: "While walking her dogs in the Palace gardens, she spotted Ceausescu and his wife Elena heading in her direction. She decided the best course of action was to hide behind a bush rather than conduct polite conversation."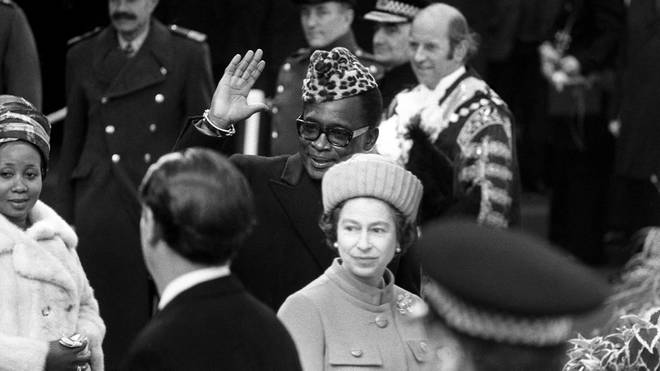 President Mobuto Sese Seko of Zaire
The President, who dined with The Queen in 1978 was later found to have embezzled £12billion and blamed for the deaths of 230,000 people.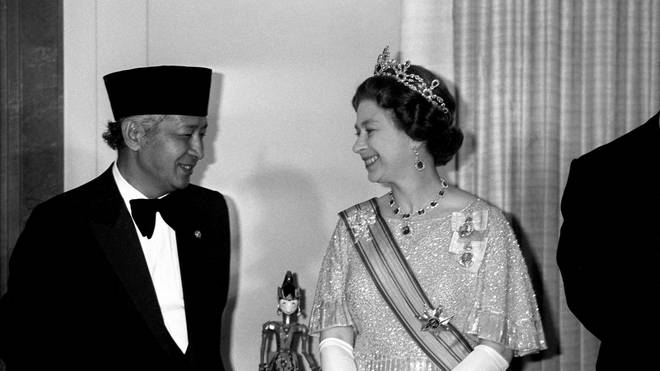 President General Suharto on Indonesia
Five years before his visit in 1979, Suharto's regime was blamed for the death of up to one million people following the invasion of East Timor. But he still held a banquet in The Queen's honour at Claridge's.